NetSuite allows to manage comprehensive inventory and incoming / outgoing logistics. All of this in real time, while minimizing the total cost of ownership. The system supports inventory management and warehouse management.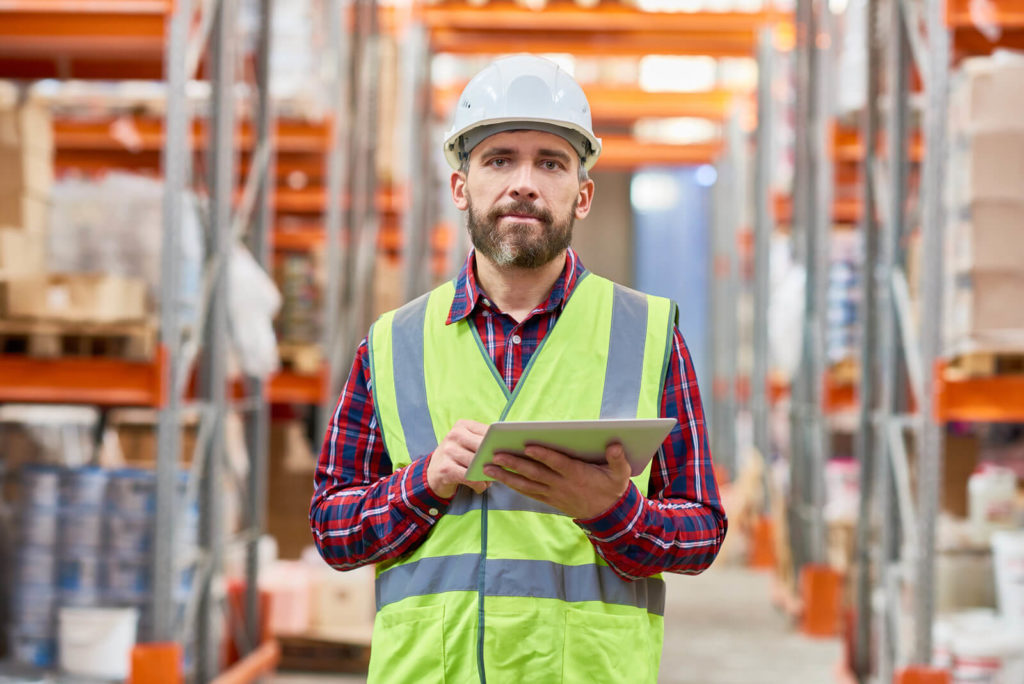 Warehouse management and logistics processes – the main advantages and functionalities of NetSuite:
Order receipt – quick reminders and workflow,
Quality control,
Container tracking,
Defined pickup strategies,
Cross-implementation (completing and delivering orders from many locations),
Maintaining the right amount of stock,
Cycle calculation,
Traceability, tracking numbers / lots,
Warehousing – a comprehensive view of stocks,
Distribution operations management,
Support for multiple locations,
Cartoning,
Planning the number of cycles,
Real-time inventory updates,
Integration with shipping systems,
User support in choosing the right item from the warehouse.
Inbound Logistics
Order receipt You can quickly and efficiently manage the receipt of outstanding purchase orders using quick reminders and workflow. The accelerated list identifies exactly which orders are late or awaited and provides possibility of direct contact with main contractor via e-mail or mobile phone. Quality control NetSuite enables specifying the types of inspections and tests you want to perform (with control limits and acceptance criteria). The system also supports placement of any product that fails inspection, the system if necessary, will return it to the supplier. Inbound Shipment Management NetSuite's Inbound Shipment Management enables defining and tracking goods containers which are coming from suppliers. After creating container record, you can choose which elements from open orders should be tracked. Container status can be easily update and monitor. After receiving it, you can simultaneously receive all line items.
Outbound Logistics
Pick, Pack & Ship Order realization in NetSuite is really simple. After placing and confirming the order, the sender is automatically notified. Depending on the configuration of the system, you can go directly to the realization of the order or implement an efficient picking, packaging and shipping process. Defined pickup strategies WMS solution (Warehouse Management System) allows improving the shipping process and increase operational efficiency by pre-defining your preferred picking strategies. Cross-subsidiary Fulfillment Manufacturing companies are often depending on many local and financial regulation. Thanks to Cross-subsidiary Fulfillment the system can easily define which of their subsidiary companies and localizations can trade with each other and on what conditions. This enables optimal use of warehouse resources. The solution allows to deliver even one sales order from many company's branches and localizations by ensuring that the order will be in line with company policy.
Inventory Management
Replenishment NetSuite automates the processes responsible for maintaining the right amount of inventory. Preferred inventory levels, lead times and reorder points can be automatically calculated in the system, and suggestions can immediately appear on the list of order items. Cycle Counting Inventory counting improves inventory tracking and gives you greater control over your inventory. Thanks to that you can categorized inventory based on number of transactions or value. NetSuite also enables entering regular, periodic quantities of available goods to maintain stock accuracy. The system maintains the exact number of items and helps reduce the required safety margin and reduce overheads. Traceability With a help from NetSuite you can identify inventory and set components as tracked in batches or series. The system forces the capture and identification of all related information about each transaction and that ensures full traceability. The solution allows to view inventory by batch or serial number, and also gives quick access to all related transactions. Storage NetSuite offers the possibility to track inventory in many localizations. The physical locations themselves can be hierarchical, allowing to create sub-locations. After defining localizations, any given item can be storage in any place what gives whole overview of the inventory level of all localizations.
Warehouse Management System (WMS)
NetSuite WMS allows to manage distribution operations through tasks related to putting away and picking managed by dedicated devices. Base on the inventory multi-localization module NetSuite WMS adds specific for warehouse parameters to be able to define and configure and help optimize inventory storage. It enables the implementation of custom strategies and provides advanced capabilities such as cartoning, cycle number planning, real-time inventory updates and integration with shipping systems. The implementation of WMS increases productivity and improves the speed of order processing and their accuracy. The solution also shortens realization time and increase operational efficiency thanks to mobile application. It also allows for optimal use of storage space and shows movements and inventory transactions in real time. Warehouse operations NetSuite together with typical warehouse functions (task management, defined postpone / picking strategies, counting cycles, work orders and sets) offers a WMS module that provides comprehensive support for efficient warehouse management. Combined with other features, NetSuite offers a solution that helps optimize inventory management operations. Mobile devices Management of any warehouse size requires the possibility of putting wireless devices into the hands of warehouse users. The WMS NetSuite system includes user support in choosing the right item from the warehouse (based on the strategies defined during system installation). Users can perform their tasks, but they are given the opportunity to check alternative locations and stock levels on an ongoing basis.