RAMBASE is a unique ERP platform from Hatteland, which is implemented easily and quickly. The system can be implemented even in 8 weeks. It does not require investment in expensive equipment or technologies, which means that using it does not generate additional costs. RAMBASE makes managing your business easy and accessible.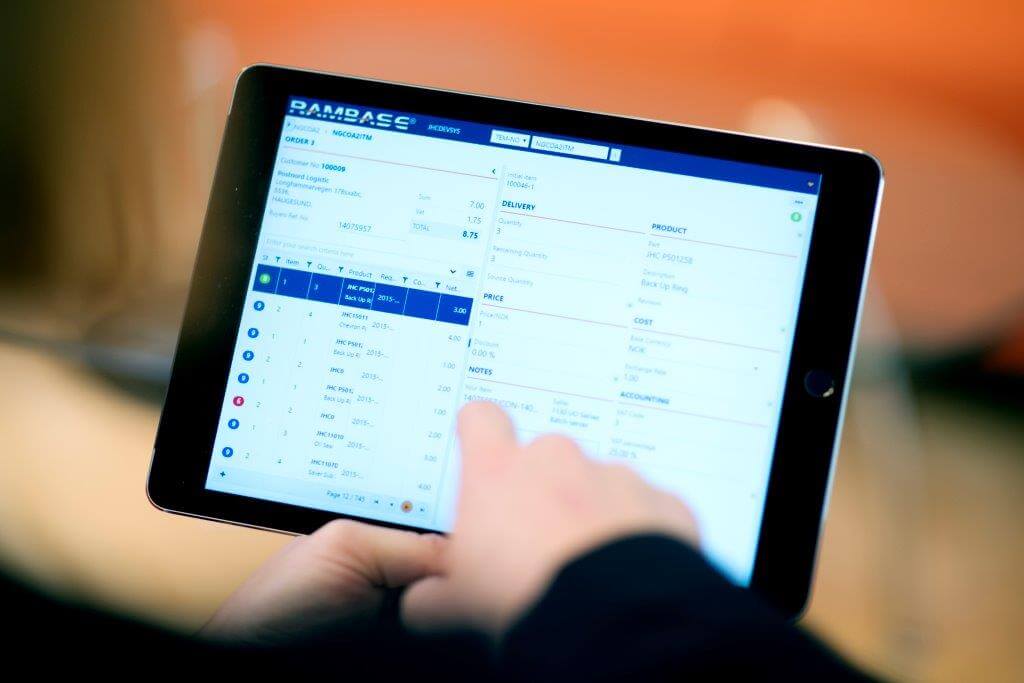 RAMBASE stands out from other providers. Mainly due to the possibility of long-term use of the cloud without costly updates, hidden costs or downtime. It allows to open a business to the entire spectrum of automation options and the so-called Industry 4.0 (IoT). The system was created for companies operating in the field of production and hi-tech. For companies having clients who know what quality, accuracy and business value they expect.
TheRAMBASE platform is not an ordinary ERP tool. It is a platform that opens a whole new chapter in enterprise resource management. The innovation of RAMBASE lies in the fact that it not only stores information about the company's activities. It also downloads information from other programs, websites or customer portals.
The platform can be easily and quickly implemented, and using it does not require new investments in technology. This solution means that we not not incur additional costs, but also by simplifying management processes allows to generate savings.
The main advantages of RamBase: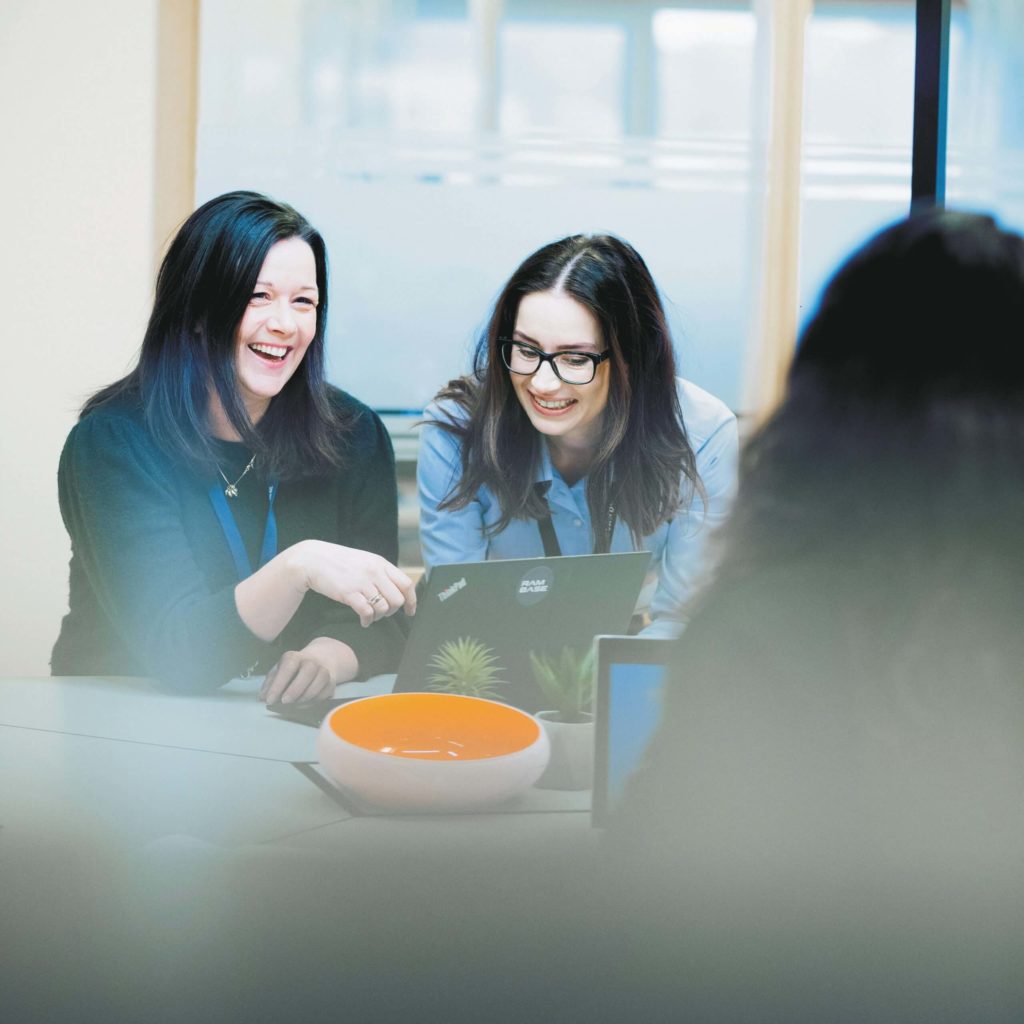 Over 170 years of international business tradition and 40 years of providing technology to the enterprise sector.
Up to 8 weeks as a fast RamBase implementation path minimizing project risk.
12 countries where RamBase is currently used by customers.
Up to 75% faster implementation process compared to implementing competitive solutions.
What makes RamBase ERP different?
Traditional ERP systems contain information about basic business – from logistics to production and finance. The RamBase platform is much more. Integration with external software, BI, portals and websites, machine park (IoT), etc., all this is available thanks to API technology.
How does it work?
Thanks to API connections, we gain access to systems around the world – data from external programs in real time. We can send our data further – to websites, partners, BI. We can develop and adapt the system to our business (based on our own team, partners or in cooperation with the manufacturer).
Is the implementation fast?
Technology, solutions adopted in the system, implementation methodology and partners are a combination of possibilities thanks to which the implementation of RamBase can be up to 75% faster than the implementation of competitive solutions. This means less disruption, faster results, lower costs, and easier system maintenance.
Key benefits of the "cloud" approach
Due to the fact that RamBase is based on "Cloud ERP", it gives the user many benefits compared to the traditional approach. The cost of implementation is predictable and quantifiable over time, and the total cost of system ownership (TCO) is up to 70% lower compared to "On-Premise" solutions. Implementation is quick and involves little risk because it uses standardized modules prepared for individual industries. As a result, the company can start using the RamBase system just a few weeks after starting the installation. (Not after a few months as in the case of on-premise solutions). In addition, the system has a much lower investment cost "at the entrance" and lower costs of using the solution in the future. Importantly, it does not require investment in expensive equipment or employees to operate the system.
RamBase also means low operating costs. The update is carried out in the main system of the solution provider and automatically installs for all users – without additional fees and downtime. Thanks to this, the system always works in the latest version, and every upgrade is compatible. In addition, RamBase pays only for the actual number of users. We can easily scale the system both up and down. As a result, we have a system that develops with the company and is always tailored to it.
In addition, RamBase is characterized by high security and reliability. RamBase data centers have the highest quality infrastructure, security and high-class experts.
Sales and distribution
RamBase covers the entire sales process - from opportunity to order. The system also supports the entire sales pipeline. RamBase helps with registration opportunities. What is more it gives you the possibility of  advanced pricing of both products and projects. All of that with support for back pricing for suppliers. The system supports arrears management together with information on deliveries in real time from production and warehouse. RamBase also provides comprehensive sales forecasts. It gives an insight into all potential opportunities and opportunities in one view. It also enables easy order creation and offers automated task creation at every stage of the sales process.  
Logistics
RamBase handles all tasks of the logistics process when goods or resources are to be transported from the source of origin to the source of consumption. The system integrates all information and physical elements from the whole process. The main goal of RamBase in logistics is to use the minimum resources necessary to handle different flows.
Finance
RamBase helps to monitor and reconcile financial records and operations in the general ledger. It allows to create reports on the aging of accounts receivable and create financial statements, reports and analyzes that help you make both short and long-term decisions.
Manufacturing
RamBase supports the entire manufacturing process, from resource registration, through planning, manufacturing, to documentation. The system registers resources used in the manufacturing process, such as parts, machines, operations and personnel. It allows to define and configure them, as well as record operations. Thanks to versioning and updating the content, the system makes it easier to maintain manufacturing structures. RamBase also supports manufacturing planning so that the goods are always produced on time and in the desired quality.
Fixed assets
RamBase gives an overview of investments, allows for automatic monthly depreciation and forecasts depreciation costs. It also allows creating reports used in audits. In addition to full periodic cost control, RamBase provides an estimate of future depreciation and an overview of when assets will be withdrawn. Combined with accounting dimensions, it shows an overall view of depreciation, operating costs and revenues from each asset.
Quality management
Thanks to this you can provide the highest quality of your products and services. With the system you will get the great tool to maintain or even improve the quality of your products and services. What is more RamBase supports many management tasks. From corrective and preventive actions to advanced statistics.