Microsoft has announced Dynamics 365 new release wave 1. As part of wave 1 in 2021 there are some crucial changes in the system. Microsoft implemented over 20 new applications and 10 customers enhancements. Changes were made in areas such as: dimensions, finance and bank reconciliations, sales, relations management, inventory and manufacturing.
The areas of change for Dynamics 365 this year were customer onboarding, better integration with Microsoft products and the highest quality business solutions.
New release 2021 wave 1 – better efficiency
New realase 2021 wave 1 od Dynamics 365 is primarily better efficiency. Main change in efficiency are:
20% faster to open Role Center
98% faster to post Payment Journal
40% faster posting of background documents batches
3-5x reduction of SQL reads with Dynamics 365 Sales Integration
Web Services up to 25% faster
API Performance up to 5-6x faster
Report Performance up to 36x faster
New realase 2021 wave 1 is also an even better integration of Dynamics 365 with Power Platform solutions.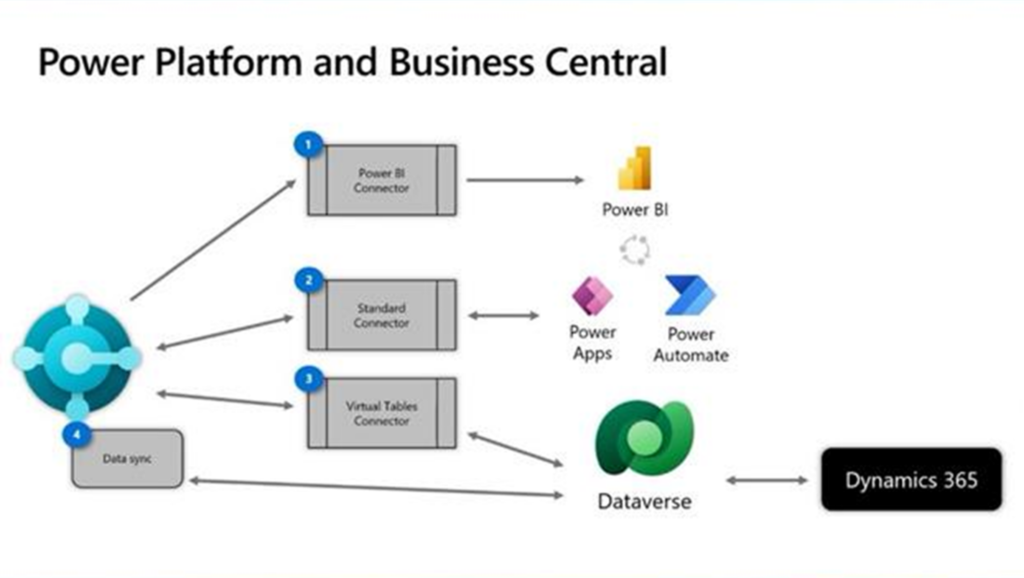 Improvements connected with fast system implementation. IT Vision has been offering quick implementation of the Business Central system for a long time. We offer two paths of rapid implementation:
From the perspective of the future customer, it is not only the possibility of faster implementation of the system that is important. The streamlined onboarding process will make it easier to start working with the system quickly and efficiently.
Global availability
Microsoft is constantly expanding the global availability of Business Central, an ERP system ideal for the SME sector. View the map and learn about the global reach of the solution.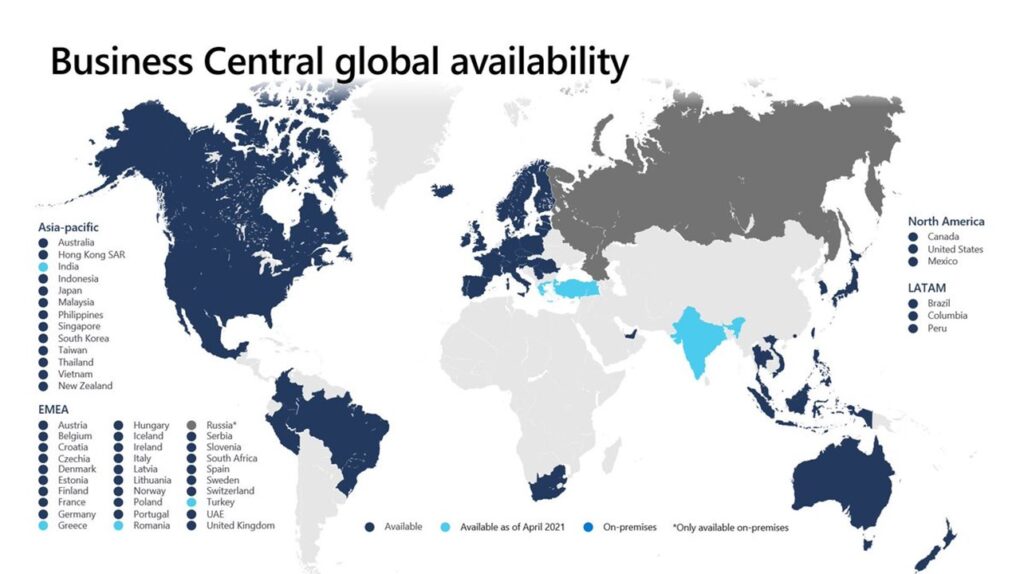 As part of the changes made, the memory capacity and prices were updated. New user-dedicated memory capacity has been added.
Get to know Dynamics 365 Business Central better