Live in a day – ERP system. Is it even possible? Piotr Podgórni
Head od Implementation
Live in a day – ERP system. Is it even possible?
For entrepreneurs, profits, low costs and quick results count. There is no doubt about it. Therefore, it is obvious that they follow the same priorities while choosing system to manage the company. Everyone wants the implementations to be cheap and the results be seen as soon as possible. Those expectations companies have especially of cloud solutions. Thanks to cooperation of IT Vision and QBS group Dynamics 365 configuration in 1 day is possible. Dynamics 365 configuration in 1 day is possible. Of course, after going live in a day and the start of the system the rest of the implementation follows – user training is ongoing, and support is provided. However, the whole process is much shorter than with a traditional installation.
Running the system in 1 day. The LIAD model – Live in a Day.
To meet customer expectations regarding costs and implementation time, the QBS Group has prepared the LIAD model. Thanks to that we can run Business Central system in cloud model within a several hours. It was checked by QBS partners who completed several dozen implementations with an average time of system configuration and preparation of several hours – not days or weeks. (Training and support were carried out separately – at the customers's request).
Why fast launch is possible?
So, the question arises how it is possible to start the system in 1 day? To make such a quick installation possible processes automation and their repeatability is necessary. Whole implementation is based on cloud model. Thanks to that it is possible lo lower total cost of implementation. So for a quick launch to be successful it must be standard and repeatable (based on the template). In case of fast instalations there is no place for customizing system to nonstandard company's requirements.
Thanks to the experiences of QBS partners mentioned earlier, the Live in a Day model was created. In this model, it is possible to radically shorten the time of system implementation. Importantly, this does not affect the quality of the system.
We train Polish partners from the LIAD model
It Visions experiences shows that the model assuming running system live in a day is possible. We have been developing a model in recent years in which full implementation is possible within 80 hours. It assumes audit, configuration, data migration, training, system start and customer support. It is based on a strictly refined methodology as well as on ready implementation tools.
Partnership with QBS
As a long-term partner of QBS, we have prepared a version of the LIAD methodology for the Polish market. Thanks to our activities, the appropriate documentation and tools are translated and adapted to the Polish location of Business Central. What's more, we conduct training for over a dozen other Polish partners. Thanks to the knowledge we provide, they will also have appropriate skills to implement the system in this model.
"At QBS we have always been supportive of Microsoft's strategic evolution towards the scalable and volume business for ERP in the Cloud. Live in A Day (LIAD) has always been at the back of our minds as an incredible value add for our QBS Partners across many regions. It was great to see IT Vision wanting to work jointly with us in offering a solution to the Polish market!"
Andy De Rosa – Program Manager at QBS Group
We can assure that also in the future the methodology and the tools will be regularly adapted by our team to changes in regulations and new versions of Business Central.
The system Live in a day – why is it worth it?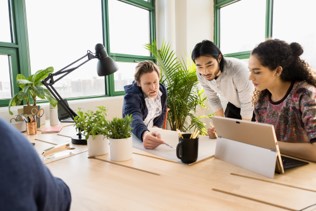 Main advantage of implementation in LIAD model is time. The average time of launch is 12 hours. In addition to quick implementation, the low cost of the service is also important. What is more, the implementation of LIAD streamlines processes and helps develop business.
Benefits of ERP in the cloud for the SME sector
Access to relevant information at any time and in any location
Possibility of faster response to problems – taking action before problems arise.
The opportunity to focus on the right business – no need to pay attention to backoffice or administration.
Do you want to learn more about functionalities of Business Central?
Author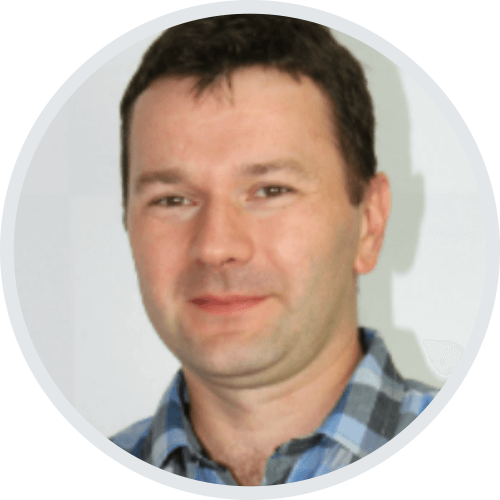 Piotr Podgórni – Head of Implementation in IT Vision. Solution architect, PM, consultant & trainer. A lot of international projects. Experienced in ERP, DMS, WMS, integration. Knowledge of business areas: accountancy, logistics, warehouse management, manufacturing, controlling, professional services.
Specialization: Microsoft Dynamics NAV/BC, Rambase, Oracle NetSuite.