Corporate BI and Reporting from Anywhere
Fast, flexible dashboards and reports in Excel, Power BI, and on the web. Now you can bring all of your data together in one place to enable everyone in the organization to easily perform sophisticated business analysis from anywhere, without technical expertise. Empower users to make better decisions, faster.
Having to run reports from multiple places with different data sources (and not being able to do it on your own) is costing you valuable time and prohibiting necessary insight. Easily build visually stunning reports and dashboards inside Excel or Microsoft Power BI. While accessing your dashboards on the web or from a mobile device, you can quickly identify trends, spot anomalies, and fix problems from anywhere.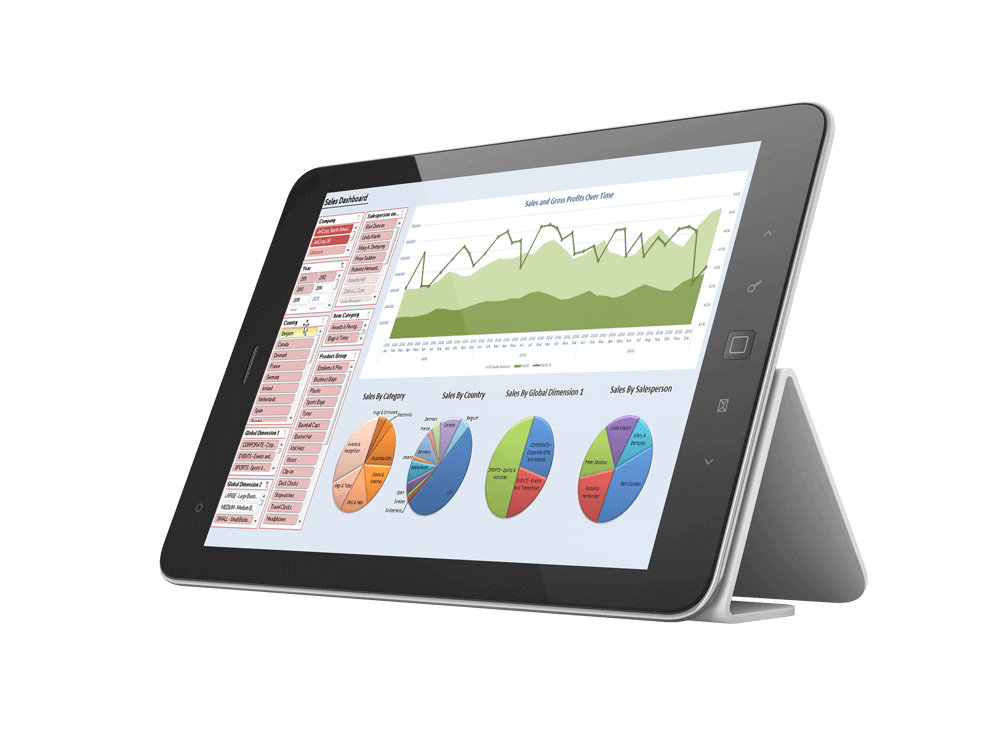 Turn Data into Insight Immediately
"Since implementing, the company has seen revenue growth of over 32 percent." – Mat Ealy, Kinsey's Archery