Control and streamline your budgeting process with a simple, adaptable, and easy-to-use fiscal planning solution built for your business, your users, and your Microsoft Dynamics system. Forever eliminate manually created, inconsistent spreadsheets that are impossible to reconcile and cut your budgeting time in half.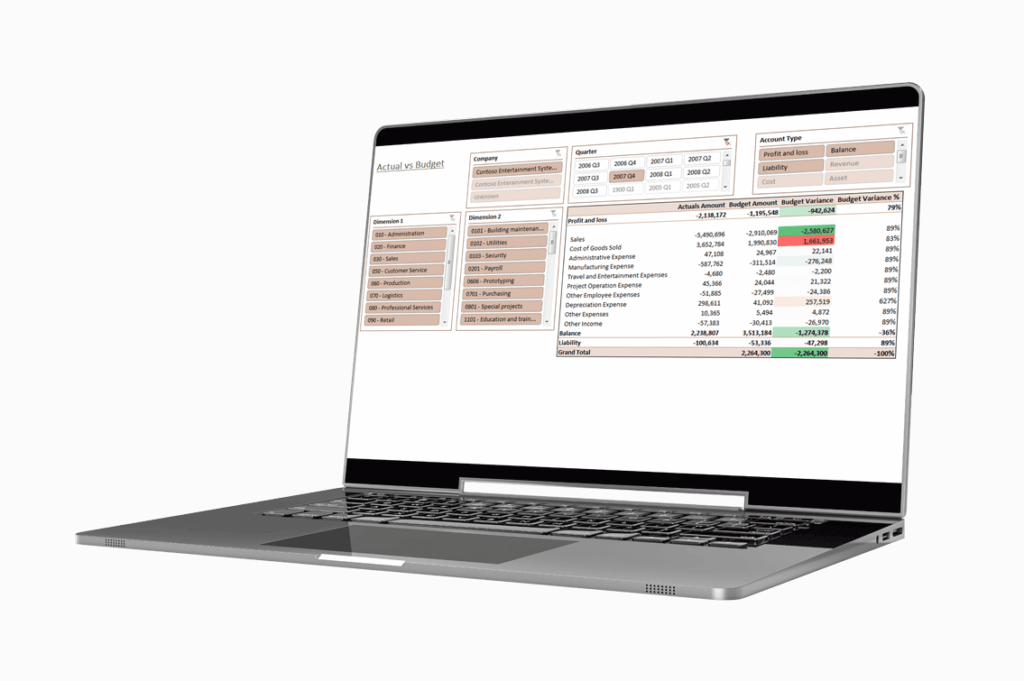 Significantly reduce the time and resources required to complete a budgeting exercise company-wide with an intuitive, Excel, and web-based interface that automates checks and balances and controls the budget workflow. Easily see actual-to-plan for accurate decision making through an Excel-based reporting platform that reduces redundant tasks and the risk of inaccuracy by eliminating error-prone copy, pasting, and exporting.
"Budgeting templates which used to take two weeks to create now take a few hours." – George Mbugua, Davis & Shirtliff
GET ACCURATE BUDGETS THE FIRST TIME
Managed spreadsheets to never cut and paste, or fear you have the wrong version, again.
Web-based for centralized workflow.
Complete status visibility lets you know who has the next action at all times.
SAVE TIME AND RESOURCES
Scheduled, automated assignments keep the budget process organized and on track.
Instant integration with Dynamics imports approved numbers in minutes.
Reusable budget templates eliminate duplicate work.
Fast, easy set-up and configuration avoids long, expensive set-up.
Familiar tools and intuitive interface to get started right away.
CONTROL THE COLLABORATIVE PLANNING PROCESS
Governed rules for inputs makes reconciling easy.
Email notifications and reminders to stay on track.
Individual user roles and permission enforces procedures and security
TAKE THE COMPLEXITY OUT OF BUDGETING
Customizable structures for your budgeting methodology.
Use any GL account, dimension, or segment to remove limitations.
HAVE THE VISIBILITY TO STAY ON TRACK
Flexible actual-to-plan reporting in Excel leverages a familiar environment.
Assignment triggers and reminders keep you on the road to success.
PURPOSE-BUILT FOR YOU
Microsoft Dynamics NAV
Microsoft Dynamics GP
Microsoft Dynamics 365 Business Central