Dynamics 365 Business Central. It is a modern offer from Microsoft combining enterprise resource planning and customer service systems (ERP and CRM). Based on the business cloud solution provides all company data in one place. The analyzes used by Dynamics 365 show detailed data on the functioning of the company. It includes sale, acquisition and customer service, as well as back office operations. You can scale and extend the functionality with new modules and applications at any time. This allows to adopt the system to current enterprise requirements.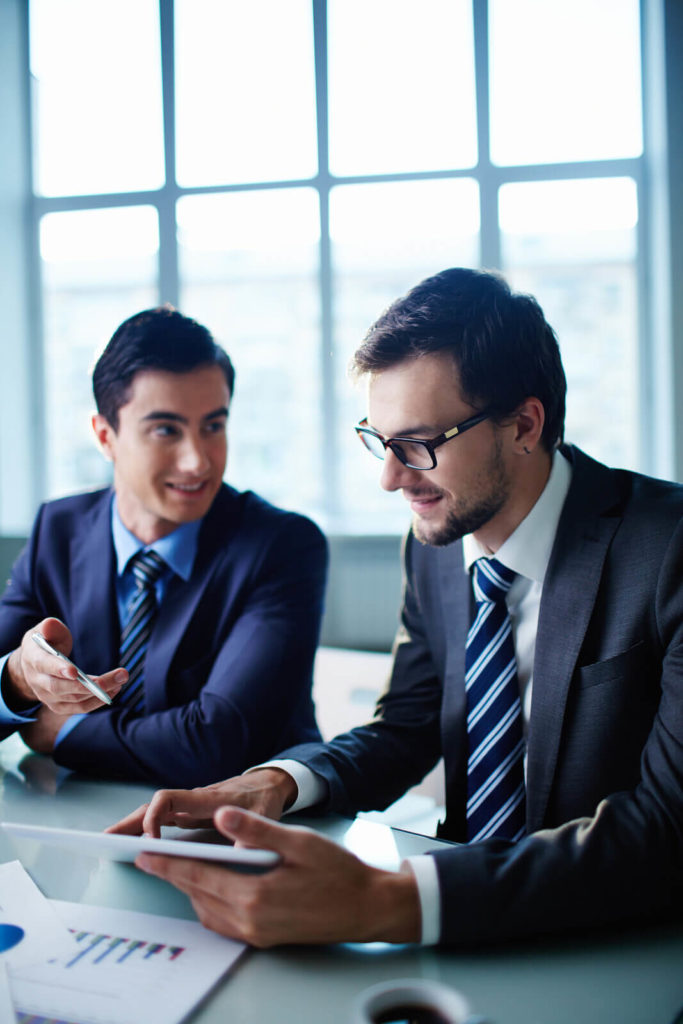 Thanks to implemented solutions it is possible, by using the application, to manage every aspect of the business by increasing its innovation, efficiency of operational processes, the competitiveness of the offer and meet the growing expectations of customers. The application can be installed on any mobile device. This allows you to manage the company from a computer, tablet or phone.
In addition, Microsoft offers solutions based on artificial intelligence (AI), especially in the field of sales and inventory forecasts. Dynamics 365, thanks to the built-in Business Intelligence module, transforms data into information, and then into knowledge, and it gives the possibility to increase the company's productivity and efficiency. According to Magic Quadrant and Forrester Business CEntral is a leader among Business Intelligence solutions. Full system integration with the MS Office allows to use all the functionalities of the package. Also allows to fully use them to manage your company.
Dynamics 365 Business Central:
It is offered by over 1,400 partners around the world
Dynamics 365 is the best ERP system in the world in 2019 according to Third Stage Consulting
Over 200,000 customers
Full compliance with national tax regulations (many national versions, including Poland)
Business Central is a system designed in such a way that it can best adapt to your business and its needs. The choice of license type, implementation type and the ability to choose the right applications mean that you get tailor-made solution.
Business Central solution offers functionalities based on three types of licenses:
The Microsoft solution Business Central allows for better understanding of the company and supports your business in achieving success.
Essentials – finance, sales and purchases, magazine, projects;
Premium – Essentials plus service, manufacturing;
Team Members – access to several selected functions within a given module.
Microsoft has prepared three types of application implementation so that you can use the solution that best suits your business.
Available system implementation types:
On premise – a traditional model based on local system installation;
SaaS – a model based on the cloud;
Hybrid – a combination of a traditional installation with the functionality of a modern cloud.
Dynamics 365 Business Central gives you full insight into your business. Among other solutions, they are distinguished by a high level of integration of all areas of business operations and advanced functionalities. What's more, the system is fully integrated with the Office 365 suite and gives access to high-quality business reports and analyzes as well as a transparent image of processes. Thanks to this, you get professional support in making the right business decisions and developing your company.
Dynamics 356 Business Central offers functionalities:
Projects
Service
BOM and Routes
Business Intelligence (BI)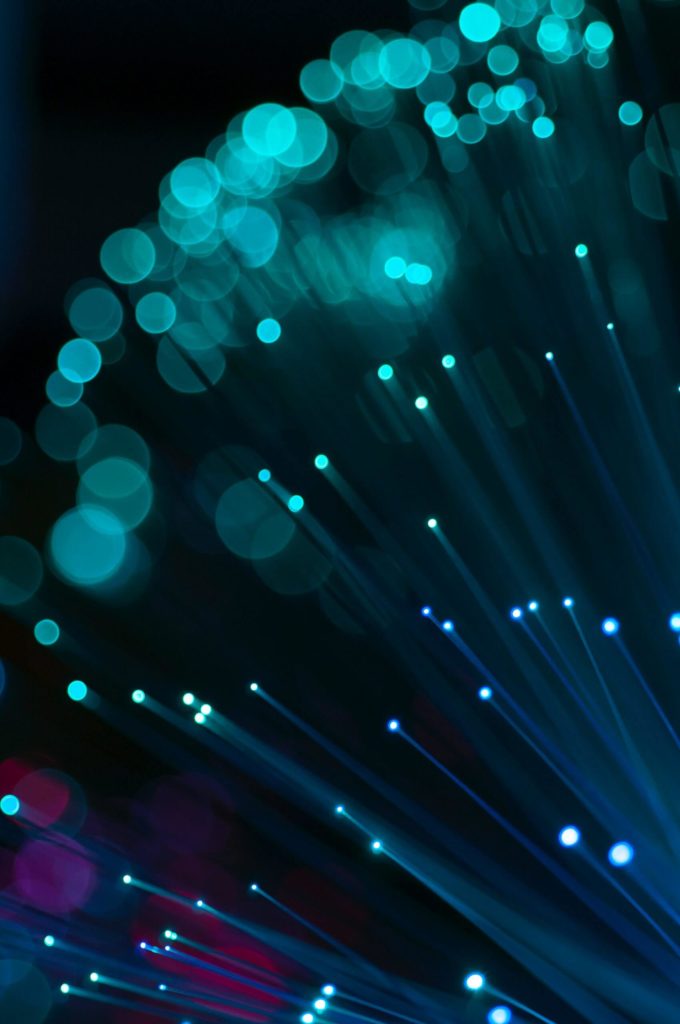 If your business is growing dynamically, Business Central is the solution for you. You can scale and extend functionalities with new modules and applications at any time. Thanks to this, you will adapt the ERP system to your current requirements, and investing in a new solution will not be necessary.
The system provides access to data at any place and time. Dynamics 365 Business Central is adapted to work not only on computers and laptops, but also tables and smartphones. Works with Windows, iOS and Android. Unlike other solutions, Business Central provides access to all functions and applications regardless of which device we use.
A practical solution
The ERP system from Microsoft is a practical solution that makes all information about your company on hand. Business Central also allows integration with third-party applications (e.g. payroll, banking, industry).
Combining Office 365 solutions with the Microsoft Dynamics 365 system does not only improve everyday work. It is also an extension of the functionality of the Dynamics Business Central system.
The Microsoft Business Central solution allows you to better understand your business and supports your business in achieving success.
Streamline your production with visual planning
You can further streamline your manufacturing management. Netronic's solution dedicated to Business Central (and NAV) users enables visual scheduling of production and job. The 3 main modules make the production processes and tasks not only presented in an accessible graphic form.
The visual production scheduler and job scheduler allow you to easily make changes to schedules using the "drag and drop" option. Thanks to this, you can easily assign resources or work to another user. Additionally, the manageable tool clearly shows the production and work schedules.
The solution from Netronic also shows bottlenecks, helps to catch possible irregularities and too much expenditure on work centers or machines. As a result, you can react in time and optimally distribute the load of work and machines.
Visual scheduling software – Netronic
Netronic solutions enable any company in the SME sector to achieve operational efficiency thanks to visual scheduling. Netronic supports users of Business Central and Dynamics NAV systems by offering them advanced tools for visual scheduling. The solutions support both production planning and task planning.
Finance & Accounting
Business Central facilitates dealing with finance and accounting. It can be nice and pleasant! Business Central easily associates transactions and data. Regardless if they are processed by one enterprise or companies in a group. It also supports international and multinational ventures.  
The system will help you in making multidimensional analyzes and reports. The advanced General Ledger module allows accountants and financial analysts to obtain the most important information from accounts, budgets, financial flows and various types of costs.
Purchases and supplies
Business Central allows for effective management of extended supply chains and distribution channels. The system streamlines processes, reduces costs, improves communication and cooperation with trading partners. It helps to make informed decisions and increase efficiency. Information provided in real time allows you to quickly respond to changing market conditions.
Sales
The main advantage of Business Central in sales is the improvement of communication, which is crucial in this area of activity. The system gives "here and now" access to the most important information from production or warehouse. Thanks to access to data from the whole company, it allows for precise determination of order processing times and their valuation. Business Central also supports conducting marketing activities.
Manufacturing
Business Central offers solutions for manufacturing on two levels: assembly and manufacturing. Assembly consists of connecting components and selling them as a product that is really a set of components (e.g. bicycle). Manufacturing is the joining / processing of components into one complete product (bread production). The Microsoft solution provides support in both types of production and offers a modern and efficient tool for managing it. It offers a number of solutions. Some of them will work in both types of production, while others are dedicated directly to specific types. A large number of solutions allows you to choose the components that best suit your business and improve production in the company as much as possible.
Fixed assets
Business Central facilitates the classification of fixed assets. Using codes that are compatible with the regulation, depreciation rates are automatically charged. The tool also gives the possibility of keeping many depreciation books in parallel, taking into account balance, tax and MRS (Multiple Restraint System) issues. The system also supports records of acquisitions, decreases and increases in value and depreciation. It also supports automatic depreciation calculation and reporting. Business Central also allows you to generate an annual depreciation report containing the cost of depreciation of fixed assets.