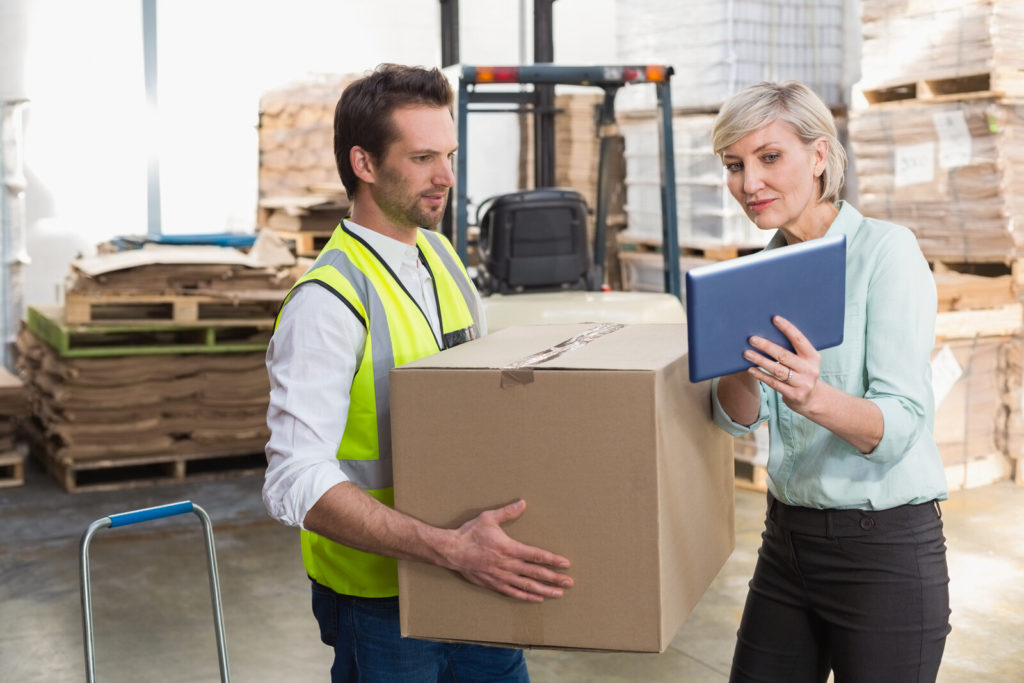 Business Central allows for effective management of extended supply chains and distribution channels. The system supports all areas of purchases and supplies. It streamlines processes, reduces costs, improves communication and cooperation with trading partners. It helps to make informed decisions and increase efficiency. Information provided in real time allows you to quickly respond to changing market conditions.
Business Central supports, among others shipping and distribution, inventory and purchasing controls, returns and cancellations management, supplier and order management, supply planning.
Purchases and supplies – main functionalities of Business Central
Supplier management and terms of cooperation,
Integration with suppliers,
Handling of inquiries,
Purchase contracts and bulk orders,
Rebates and discounts,
Automated creation, approval and execution of orders,
Supply planning (demand generation, order optimization),
Recognition of purchase documents,
Processing invoices from suppliers,
Approval and automation of orders,
Receipt of goods,
3 ways of matching and payment
Suppliers management
With Business Central you can plan your company needs based on the demand with support of main production planning and plan material requirements. Support for basic supply planning is automatic production and purchase orders, messages for quick and easy balancing of supply and demand, support in planning material requirements and configuration of components with their own reordering rules, including registration of whether they are manufactured or purchased from a third party.
You can set a preferred supplier for the assortment or specify several suppliers.
Pricelists, cross references, discounting, campaigns
Sales Line Discounting. Solution allows flexible discount structure management. System automatically distinguish between special contracts with individual clients and groups of clients and customers conditions of rebates according to specific parameters (minimum quantity, unit of measure, currency, product variant, period). When the order meets the parameters you specified, the system calculates the best unit price based on the highest discount.
Sales Invoice Discounts.  Business Central enables to automatically calculate discounts on the invoice. You just need to configure any discount conditions (including a specified minimum amount, discount percentage or service fee). Discount will be calculated based on individual items and will become part of the net invoice total. The solution works for both local and foreign currency.
Order management
Sales Order Management. In Business Central you can easily manage offers, bulk orders and sales order processes. Setting up an invoice is directly different from setting up a sales order in which the available quantity is adjusted (as soon as the amount is entered into the sales order line). Availability has no impact on invoice until the invoice is posted. Sales order management module allows to manage partial consignments, separate shipping and invoicing, creating prepayment invoices for sales orders or using offers and bulk orders in the sales phase (they do not affect inventory data).
Sales Return Order Management allows creating return orders, so you can compensate the customer for incorrect or damaged goods. They can be pick up on the ground of return order. Business Central enables creating partial receipts or combining receipts with one credit note. The solution gives you also the possibility to combine return orders with replacement sales orders
Calendars. In calendar you can set up working and non-working days. You can assign the calendar to your clients, suppliers, localizations, companies, shipping agents and service management configurations, and if necessary, make changes. Calendar positions will be used to calculate the date of sales and purchase order, transfer, production, service orders, and demand and planning sheets.
Supply planning
Demand Forecasting. You can manage forecasting demand based on entries in the list. Forecast demand for products and components are presented in a comfortable way (daily, monthly, quarterly). This data allows the system to plan and create production and purchase orders considering the demand forecast together with the level of available stocks and demand planning parameters.
Sales and Inventory Forecasting gives you the view of potential sales and shows in transparent way review of expected inventory. Built in Cortana Intelligence uses historical data and helps manage supplies and react for customer's needs. The forecast-based module helps create replenishment orders for suppliers and saves time.
Basic Capacity Planning. You can add possibilities (work centers) for the production process. Business Central enables you to configure routes and use them in production orders and planning of material requirements.
Finite Loading. The module manages finite resource resources. It takes under consideration restrictions of abilities, to make sure that to work center won't be assigned more work than you can expect that will be perform during period. It a simple tool. Combine with Promising Order, Finite Loading modules it also enables the system to calculate promise capability (CTP).
Machine Centers helps in managing the performance of a single machine or production resource. Thanks to centers you can plan and manage efficiency at several levels: at more specific level for machine center and at the consolidated level for work centers. Machine centers allows users to keep more default information about production processes such as: configuration time or default percentage of waste.
Integration with suppliers
Business Central enables integration with suppliers via the EDI format. It only requires structure agreement on our and supplier's side. The system provides many integration possibilities through web-services (SOAP, ODATA) and a dedicated API interface.
Recognition of purchase documents (OCR)
Integration with OCR. Recognition of documents enables to register and posting purchase documents. It is a support by additional integration functions with the OCR module. The document can be scanned and link to this scan can be attached in the system. Thanks to that you can work with electronic documents (instead of papers ones). By developing appropriate document templates for individual suppliers, you can also automate the insertion of documents into the system, which are later accepted and assigned in the optional workflow process.
Approval of purchase orders (defined workflow)
Workflow. Thanks to the workflow process, you can set acceptance parameters for orders, invoices or expenses. Documents meeting these parameters will require approval by, e.g. superiors or authorized users. The system allows you to set the appropriate parameters for the order / invoice / expenses, which will automatically require acceptance to realize it. In addition to the expense amount parameter, you can also specify the minimum margin or customer credit limits.