Often, Power BI is used when creating reports and making decisions, but our experience shows that this is not always the most convenient solution – and we know how to make your daily routine more productive.
Data access
Do you often find yourself in a situation where you need data from several sources to visualize the big picture of events? Almost every company uses CRM or even several, and often separate data is stored in Excel files, therefore linking all the data together often becomes a real challenge.
In addition, you are probably not the only individual who needs to access this data and who makes decisions based on it. Making sure everyone in the organization has access to the same numbers sometimes also becomes a huge problem.
There is one advantageous solution for all these issues – Jet Analytics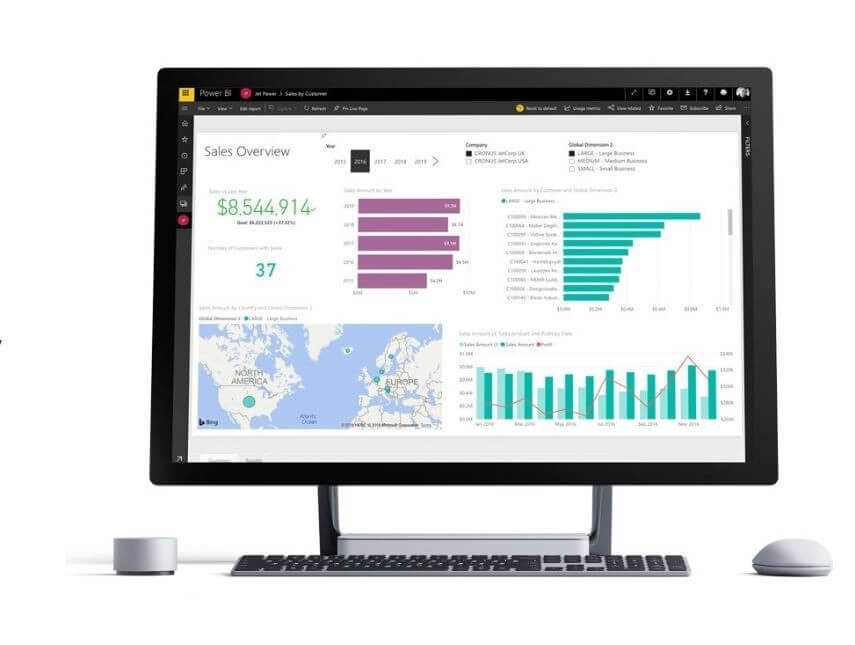 First, when using Jet Analytics in conjunction with Power BI, you get consolidated data from different sources pulled into one location. This in itself is a "timesaver" for each individual employee who no longer has to collate the data, saving massive amounts of time across the organization. Data retrieval becomes much easier when everything is collected in one place.
In addition, everyone in the organization sees the same data, which reduces the likelihood of error to almost zero and allows everyone to make data-driven decisions, confident that the data is correct. Though, at the same time, Jet Analytics guarantees the security of your data, giving users access only to the data they need.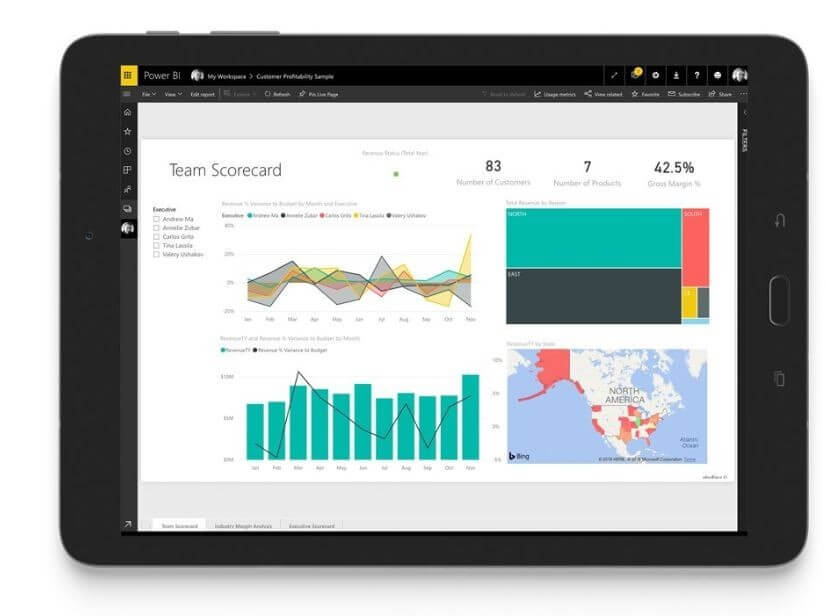 What will you gain from Jet Analytics?
As a result, you get beautiful Power BI visualizations combined with the functionality, security, and reliability that Jet Analytics ensure. Our customers who are currently using this solution say:
"Now I have everything in one place and don't waste my time checking numbers and looking for the data I need. I only regret that I didn't have it earlier."

"All my data is managed and controlled, and I have a visualization tool I like to create stunning reports."
It's as simple as that, wait no longer – and empower your Power BI with Jet Analytics.
Get to know our systems
Kamil Karbowiak
MD at Data Courage | Jet Global Distributor | Director at JR Services Europe