IERP what is this? Piotr Podgórni
Head of Implementation
IERP what is this? IERP shortcut means Intelligent Enterprise Recource Planning. It is an intelligent enterprise resource planning and management system.
Main features of IERP systems are increased availability and better connection between data and functional areas of the company. Smart ERP combines artificial intelligence and machine learning, blockchain technology, and huge data sets. It emphasizes on user experience, cloud solutions and the Internet of Things (IoT).
IERP systems use machine learning and advanced analysis based on a large, selected set of data. Thanks to this, they improve the quality of forecasting, tracking, learning, directing, analyzing, predicting, reporting and managing resources and business processes.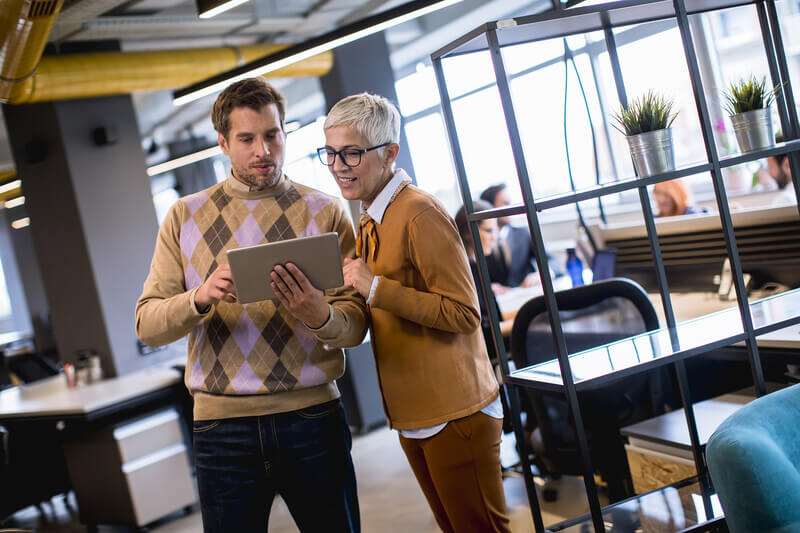 IERP what is this? Learn more
The solution is based on a new computing infrastructure. It uses a cloud-based environment, analytics, big data, and mobile technologies. All operations are accelerated by the Internet of Things (IoT), advances in machine learning, and innovations such as blockchain. Thanks to these technologies, you gain the ability to change business models and create new products and services in the digital economy. In a production environment, this leads to smart factories and smart products.
The iERP system monitors company data 24 hours a day, seven days a week. Additionally, it can handle dozen separate databases at the same time. If the system detects abnormal information or if there are dangerous deviations, the relevant message will be immediately delivered to the appropriate employee. As a result, current problems can be quickly and efficiently solved, while at the same time preventing costly and time-consuming "firefighting" in the future.
Data analyzing
Of course, iERP is not only able to analyze data from the past. The system can also predict future performance based on past years' data patterns and notify relevant users. For example, if, compared to previous years, an order for a specific product increases in the next month, but the quantity of raw materials for production is insufficient, a message will be sent. This is the intelligent management system – iERP.
IERP allows organizations to be more proactive and gain a competitive advantage by acting faster.
All systems offered by IT Vision solutions are intelligent IERP management systems. Thanks to their implementation, your company will become modern and more efficient.
You may also be interested in