Digitalization is not a new idea – Paweł Prymakowski
CEO
Digitalization is not a new idea.
Digitalization is not a new idea. The digital revolution has started in the late 1950s and continues. The simplest definition of digitalization is that it is a process of converting information into a digital format (i.e. computer-readable). But since the revolution has stared the definition is keep changing and expanding. Nowadays almost everything can be transformed into digital form and that's the world we live in.
But the term of digitalization has started to be extremely popular when it comes to business and business solutions. However, as it was said before, it is something we all do in enterprises for a long time. And implementing and modernizing IT solutions and business processes in companies is becoming more modern.
What is worth to remember is that going digital isn't just about becoming modern. It is about becoming more efficient and improving running a business.
With every step on the path of digitalization is easier to connect internal and external processes. And when the steps are made in cloud solution you can get all of that in real time. What is more, expanding the technology means getting close with the whole world. With data sources, devices, other programs, processes and companies. It opens your company to all possibilities of IoT (Internet of Things). IoT allows to transfer all data without human factor involvement. You can get all information and data you need on your computer or mobile phone.
The big advantage of this point of digital revolution is the fact that the number of data is no longer overwhelming. Now we can use and analyze data we received in more efficient way thanks to all changes is Big Data. And there is another bright point of the fact that all things are going digital. The access to new technologies is much easier. Available ERP systems are easier to implement, cheaper to maintain and easier to integrate. When it comes to ERP systems, thanks to ERP cloud solutions, the time of implementation has shortened from months (or even years!) to weeks. That is something that is worth to be called a revolution!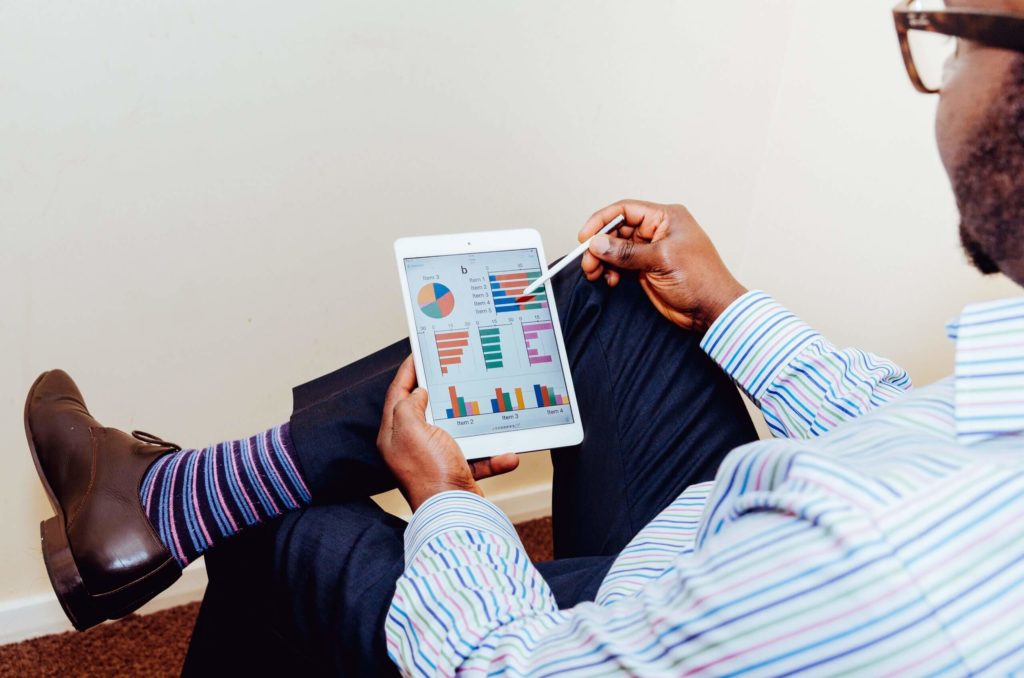 It may look like a lot of data and information. Many may ask if their companies need all of this modernizations and improvements. In my opinion they do. Below are some examples, why investing in modern digitalization, IoT and cloud solutions pays off.
Faster, better, cheaper and always on time.
With these words you can summarize the advantages of going more and more digital. But take a closer look why it is a good choice to go digital, use cloud solutions and IoT.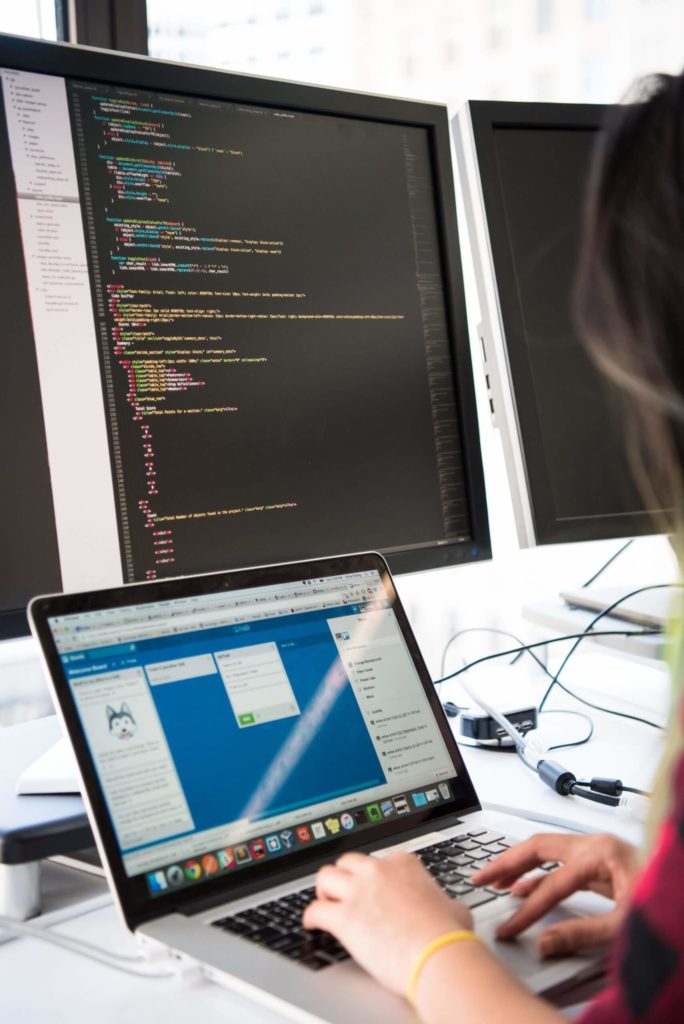 First of all digital solutions bring savings to the company in many ways. One example is that you can track machine energy usage and see which equipment uses most energy and then find a way to reduce it.
New technologies are also about prediction. They give you possibilities not to just predict demand, sales and resource consumption but also to predict the best time to conduct maintenance. With IoT solutions devices can communicate with you by sending signals about their current status and future need of repair.
Another advantage can be put in one word – increase. Increase of innovations, efficiency and productivity. By having a preview of a whole company and its processes you can find weak spots, manage work remotely, find the most efficient way of manufacturing, factors usage, resources consumption, routes and BOMs.
Getting more digital isn't just about you and your company.
It is also important when it comes to communication with your suppliers. Through real-time communications, you can find out where your supplies are at any given time. This improves supply chain and information can help you better manage your operations.
But is it really that great? Let's have a closer look at global technological market leader in fully automatic coffee machines for hotels and restaurants. They are making magnificent work using cloud ERP – Microsoft Dynamics 365 and IoT, all based on Azure Cloud. The digitization foundation lies in the data generated by the machines. (ex. brewing time, maintenance status, the time of, the machine location, etc.). This data is stored in one location what makes it easier to analyze. WMF Group is an excellent example of IoT using. By obtaining data on a machine maintenance status to help make predictive maintenance possible (technicians can choose to make repairs themselves or order spare parts). What is more sales team can see how often the machine is used and determine which products sell the best1.
It is just one example of how ERP in cloud and IoT works. It is worth to remember that these solutions work as well in other industries than manufacturing. Like in sales and distribution, professional services and others.
The digital era is the best time to forget about huge, time-consuming implementations of ERP system and painful upgrades. It is time to have a head in the clouds and invest in flexible cloud-based ERP solutions.
Many companies associate ERP implementation with endless integrations or expensive upgrades stopping companies work. But these times are gone. Now you can go-live with your ERP systems in weeks. Upgrades are made in the cloud by a vendor, so it is almost invisible for you and your company's work. What is more you don't have to pay extra for upgrades. Compare to your system!
RamBase is an example of such cloud-based system.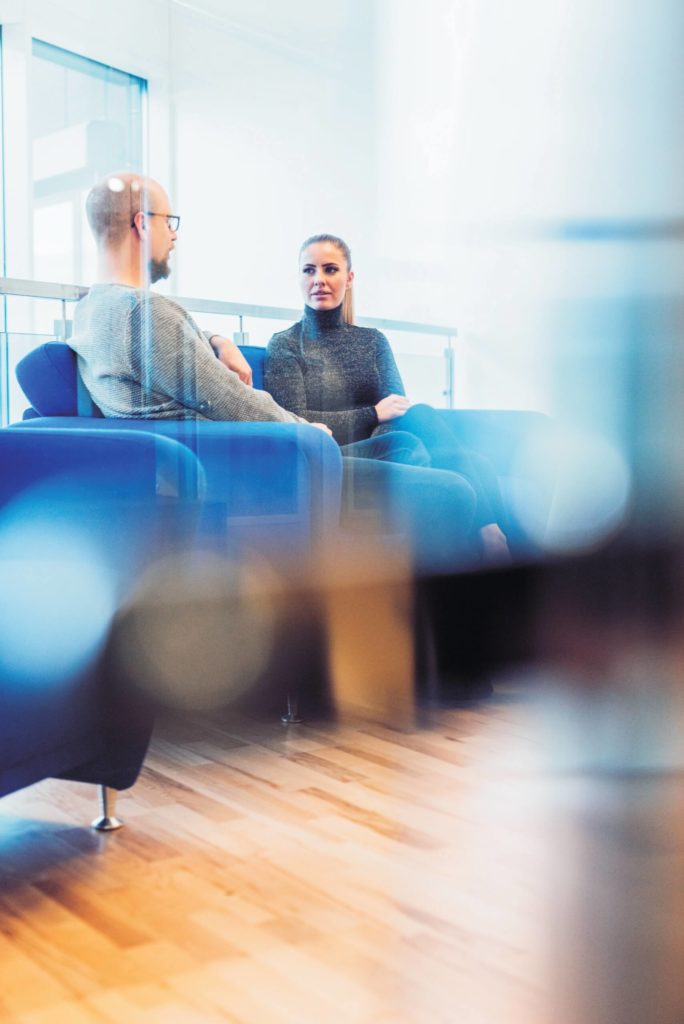 "RamBase is an excellent IT tool tailored to the needs of companies with the ambition to operate successfully in the age of digital economy based on international business relations. What is worth emphasizing is the lower (compared to classic on-premise solutions), up to 77%, the total cost of system maintenance (the so-called TCO). This allows to make a model optimization of the budget in the company. Unlike classic systems it reduce costs such as: purchase of hardware, additional remuneration for customer's IT staff, system support and maintenance services. (…) In addition, the implementation of RamBase is, by enterprise standards, instant. They can be closed in 8 weeks after signing the contract for the so-called Go live." Says Jakub Polkowski Channel Executive Poland, RamBase / Jakob Hatteland Computer AS
Everyone wants to have the results as fast as it is possible. Cloud solutions are a chance to achieve it. One of the best things of digitalization and going into clouds is that ERP systems are now available for almost any company. There are solutions which are dedicated for certain industry or size of the company. And thanks to that they don't need to be customized. And it doesn't require investing a lot of money (which in on-premise solution can be a huge asset freezing).
All of these things are not just a fairytale about the future. It is what you can get and how you can improve your company. Don't wait a second longer and learn about ERP cloud solutions for your industry. 
Author
Paweł Prymakowski,
CEO of IT Vision – a company implementing ERP since 2000. Experienced executive, sales and business development expert.
Experienced expert. He has led many international projects. He has experience in many industries: IT, services, production, construction, facility management, trade / distribution. Paweł also knows very well business areas such as: management, controlling, BPR, accounting, IT project management, EU funds as well as planning and implementation of international projects