Upgrade ERP or change it – when to do it? Tomasz Woch
Project manager
How do you know when it's high time to change or upgrade your ERP system?
Do you wonder if your ERP is still efficient and meets the necessary assumptions? Unfortunately the ERP system is not something what we buy once and it stays will us forever. Fast development of technology, constant digitalization and globalization make the rate of change extremely fast. This is especially true of IT solutions. Find out when to upgrade ERP and when change it!
How to know if your ERP system is lagging behind changes and is outdated? How can you state that the software needs to be upgraded or replaced with new ones? Below I would like to present the most important "symptoms" saying that it is high time to change the company management program.
In the very beginning it is worth to mention that the presence of at least one symptom in your company should make you consider changing or upgrading your software.
Upgrade ERP or change it – when to do it?
How to know that the system requires change? Meet 10 main symptoms:
1.No support from the system vendor – if system vendor stopped support of your current ERP version and does not provide for upgrades. Even if you are satisfied with your system and its vendor no longer cares about the one you use, it is worth looking around for a new solution. Choosing and implementing a new system is a long process, so it's better to start it earlier, before your system ceases to fulfill its role and requires an (impossible) upgrade. Vendor support is important not only in terms of upgrade, but also in terms of technical support and repair of any problems or failures. If the system does not meet the requirements at the moment, it is even more a sign that it is time for a new tool.
2. The system cannot be adapted to legal changes. The situation is similar to the possibility of upgrades. If you cannot customize the system, you must change it.
3. Disproportionate to the benefits – high costs of maintaining and updating the system and infrastructure. The task of the ERP system is, among other things, to bring savings, and not to create unnecessary high costs.
4. Creating reports is a huge problem and you can't use them to run the company. Data is hard to get, reports are generated outside the system. Data for reports should be downloaded automatically and the reports themselves should be generated in the system.
5. The increasing need to adapt to the system and the inability to adapt the system to the company's requirements, the inability to scale the system. The system should support the company's work and develop with it. If it limits your work or requires adjusting e.g. processes in the company to the system, it means that it is no longer an appropriate adjustment to the company.
6. Complicated rules of using the system, unfriendly, unintuitive interface. This situation may cause system users to avoid using the software and "circumvent" the rules. The system should support them and be easy to use.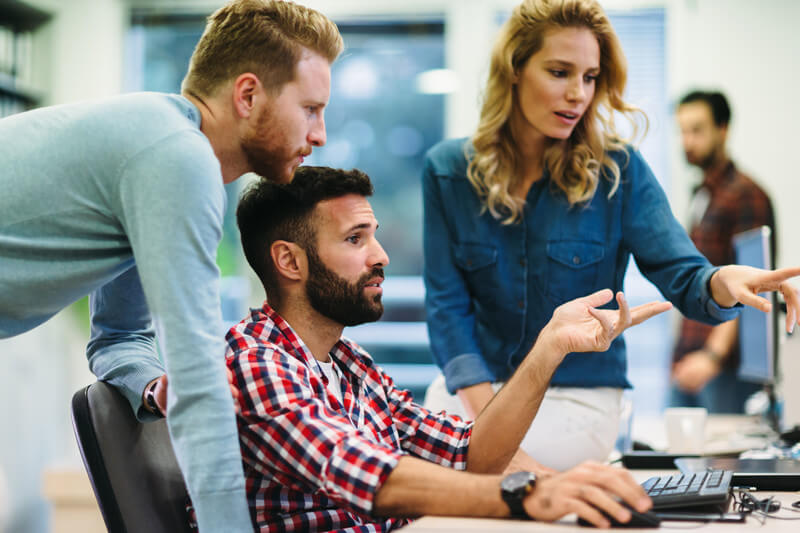 7. No real-time data:
Inaccuracy in inventory counting – if you don't have accurate inventory counting you can't optimally plan or make purchase. Only real time incoming and outcoming inventory data processing enables accurate calculations and optimal management
Inconsistent product delivery time. Complete deliveries on time are the key to customer satisfaction. Having an ERP system which doesn't meet this standard can be a obstacle to your business. The key to timely deliveries and their monitoring is real-time information about the location of the product.
No possibility to use system on mobile devices (smartphones, tablets). In addition, it does not offer access to data from anywhere and at any time. This situation means that you have to be physically in the enterprise with the device on which the system is installed. This limits not only the use of the system, but also your and your employees' work.
8. No integration possible, no automated data transfer, manual process execution and outside the system. The ERP system should improve your work and automate processes. IF you have to do an extra work for the system that means that it doesn't fulfill its functions of improving work and time for a change.
9. Duplikation of data entering. A common symptom of an ERP tool that requires an update is when the current system cannot process information in multiple places from the same entry, requiring multiple entries. Data should be entered once and automatically transferred to other areas that use it.
10. You have quality systems, but you are not 100% sure that the controls are carried out in a thorough and timely manner.
The main point of agile ERP software is enabling access to company data and its storage on one common platform. Good ERP system will allow you to integrate external sources and to build one source of truth for your data. If you find that you need to use other external sources because the ERP system doesn't provide these services or because the services provided are inadequate and you cannot integrate seamlessly with your legacy ERP system, you may have outgrown your current system.
Summary
If you noticed any of above symptoms in your company it may mean that it is the right time for a change. In some cases upgrading the system to the latest version might be enough. However, if the software vendor does not plan any further adjustments or, what is worse, is no longer operating on the market, it is a sign that it is time to change the ERP system. In a situation where the system vendor cannot assure you that the upgrade to the latest version of the system will solve the diagnosed problems, then it is also worth replacing the enterprise management system.
Remember that the system should be a facilitation and improvement for the company and its employees, and not an unnecessary burden that hinders the daily performance of duties.
Upgrade ERP or change it – why is it worth?
Upgrading to new and modern ERP solution and checking the complete IT environment can improve performance. The change will allow employees to get more work done in less time. The savings result from the fact that the new, efficient ERP system means less time for administrative work, faster access to the most important data or simply more pleasant work with new software. All of this makes employees happier and more productive, which ultimately translates into business outcomes.
The new system will improve processes and will support these which were performed manually or in less efficient application. It will also improve the integration with other applications (e.g. CRM).
Changing or purchasing a new system will give you one integrated, complete solution.
Author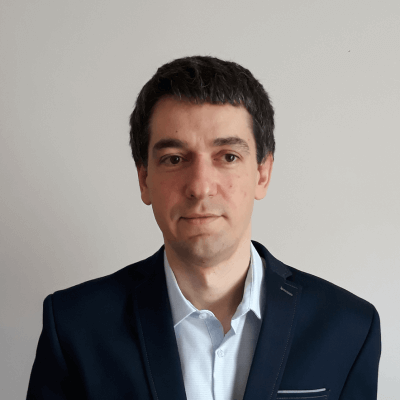 Tomasz Woch – chief consultant at IT Vision. IT project manager, business consultant and analyst. He has been associated with IT Vision since 2011.