NetSuite from Oracle is the best cloud-based ERP system (according to Finances Online). Is a complete and fully scalable solution designed for rapidly growing enterprises. NetSuite is the fastest ERP system increasing its market share. Its main task is to improve key processes in the company. It allows to concentrate on most important tasks and react quickly and confidently to new market opportunities.
Over 18,000 companies from around the world already use NetSuite. Due to the implementation of the ERP cloud in companies, reduction was noted:
IT costs by over 50%,
the time spent on financial closing from 25 to even 50%,
the cycle from order to production by 50%,
audit preparation time by 50%,
reduction of invoicing costs from 25% to even 75%,
10-20% in the cycle of paying debts in days (Days Sales Outstanding – DSO).
Accelerating enterprise growth and stimulating innovation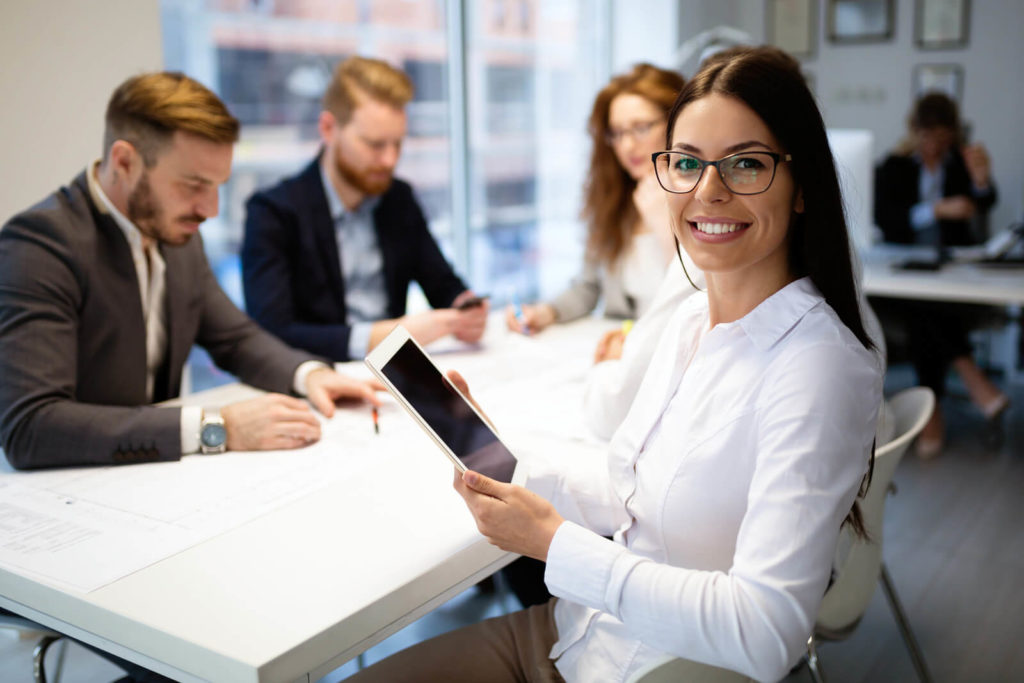 NetSuite ERP provides the tools needed to accelerate enterprise growth and stimulate innovation. The system fully supports company operations and automates both front-office and back-office processes. NetSuite includes management of finances, revenues, fixed assets, orders, inventory and invoicing. It gives employees at all levels an insight into key performance indicators and reports, increasing their efficiency. System supports them in making the best business decisions. NetSuite allows to streamline processes, reduce time and reduce the amount of resources needed. Thanks to that, the system accelerates growth and supports innovation and maintains the company's competitiveness.
There are no obstacles for the system to grow together with your company! As your business grows, you can add and customize functions using a highly scalable enterprise management system.
NetSuite Oracle supports:
The main advantages of NetSuite
The main advantages of the ERP NetSuite cloud are its wide scope, embedded Business Intelligence and the fact that it has been designed in such a way as to support the company's growth.
NetSuite combines data with visual analytics to convey meaningful and useful business information. There are no obstacles for the system to grow together with the company! As your business grows, you can add and customize functions using a highly scalable enterprise management system.
NetSuite saves time and money spent on IT. Due to the fact that it is a cloud solution, it is cheaper to maintain. It eliminates the need to buy, install and maintain many IT systems and tools supporting the company. The system is based on the cloud so it does not require maintaining and incurring server costs as well as installation or software updates.
10 reasons why you should have NetSuite
– ERP in the cloud
Access to the system from anywhere and at any time,
Low system implementation costs,
Low system maintenance costs,
24/7 service support,
Quick system startup time,
Easy scalability (at every stage it is possible to quickly adapt the entire infrastructure to the current size of the company and its needs),
Easy integration with other systems via API connections,
Facilitated cooperation between employees in many locations,
Always the current version of the system,
Data security (system providers are responsible for data and information security).
Manufacturing
The system allows production management based on location. It also allows manufacturing the same product in different ways in each location, depending on the capabilities of the location. NetSuite gives you the ability to precisely define costs, as well as track and plan production. In addition, it allows to reduce the cost of sold goods, optimizing costs thanks to built-in quality management.
Sales and orders
NetSuite accelerates the process from orders to payments, linking sales, finances and execution to prices, sales order management and returns. NetSuite also makes it possible to optimally determine the date and location of the shipment and allows to reduce its costs by sending orders from the location closest to the customer.
Purchases and supplies
NetSuite improves process accuracy, from order to payment, and optimizes them for cost certainty. It allows you to buy goods and services at the best prices and on time, saving time as well as reducing costs by directing purchases to approved suppliers and at previously negotiated prices. It also improves transaction visibility by providing real-time information on company expenses and supplier performance.
Finance & Accounting
The system speeds up daily transactions and financial closes and ensures their compliance. The cloud-based architecture of a single platform provides full real-time insight into the company's financial results (from the consolidated level to individual transactions). The NetSuite financial management module seamlessly integrates with all management functions to streamline key business processes.
Warehouse management
NetSuite is a system that fully supports warehouse and inventory management. From inventory management to outbound and inbound logistics management. All this in real time. Additionally, NetSuite helps minimize the total cost of ownership.
Fixed Assets
NetSuite allows comprehensive management of fixed assets. System upports the life cycle of devices, real estate and equipment and control of the full life cycle of assets. NetSuite allows comprehensive lifecycle management of devices, real estate and equipment. It enables the maintenance and control of the full life cycle of depreciated or non-depreciated assets . NetSuuite provides support from creation to depreciation, revaluation and disposal, including support for international markets. The module supports detailed asset management, including maintenance and insurance schedules, while ensuring close accounting integration.