You use a system that supports company management. However, you can see that the solution is not what you expected? It's not modern? Would you like it to efficiently handle Polish tax obligations? So that the solution is simple, intuitive to use and reliable? Better support for company management is possible!
If you answered YES to any of the questions, it is high time to think about changing the system. Talk to an IT Vision specialist and find out what solutions can better support the company's daily work.
Support for company management with IT Vision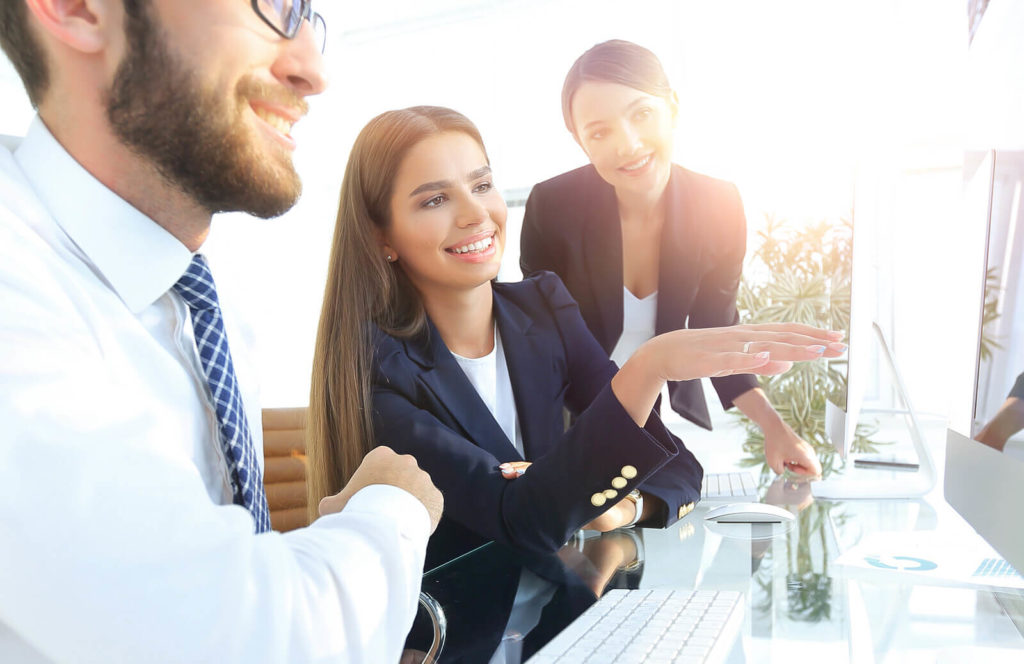 We offer modern solutions that are constantly developed and improved. Our systems integrate seamlessly with the Office 365. In addition, they also integrate with the Microsoft Teams application – so much needed and often used in the era of remote work. Importantly, you can use the system on any device (computer, laptop, tablet, or phone), just turn on the browser.
Expert support
We offer modern solutions and support for company management
With IT Vision, you will not only gain access to an efficient system that will meet your requirements. We will provide you with a solution that supports Polish tax functionality – JPK, split payment and postponed VAT. We can assure you that these solutions will improve your work – we have prepared these functionalities ourselves. The implementations of our solutions are carried out by experts who have several years of experience in the implementation of management systems.
IT Vision is a team of professionals who will be at your disposal all the time. We also offer a helpdesk, where our consultants can help with any doubts regarding the use of our solutions.
We care about our customers. That is why we provide the necessary updates and adjustments to changes in regulations. We offer several solutions, so we can match the system that best suits your company's requirements. By working with us, you will receive support for company management at every stage.