We are after Microsoft Directions 4 Partners conference. The purpose of this meeting is to share knowledge, development guidelines and best practices. It also focuses on supporting new solutions, cooperation or finding new partners to achieve goals and implement projects. This year's Microsoft Directions conference is also about announcing new solutions in Microsoft Dynamics Business Central. The company carries out investments in 5 main areas.
New solutions in Microsoft Dynamics – investments areas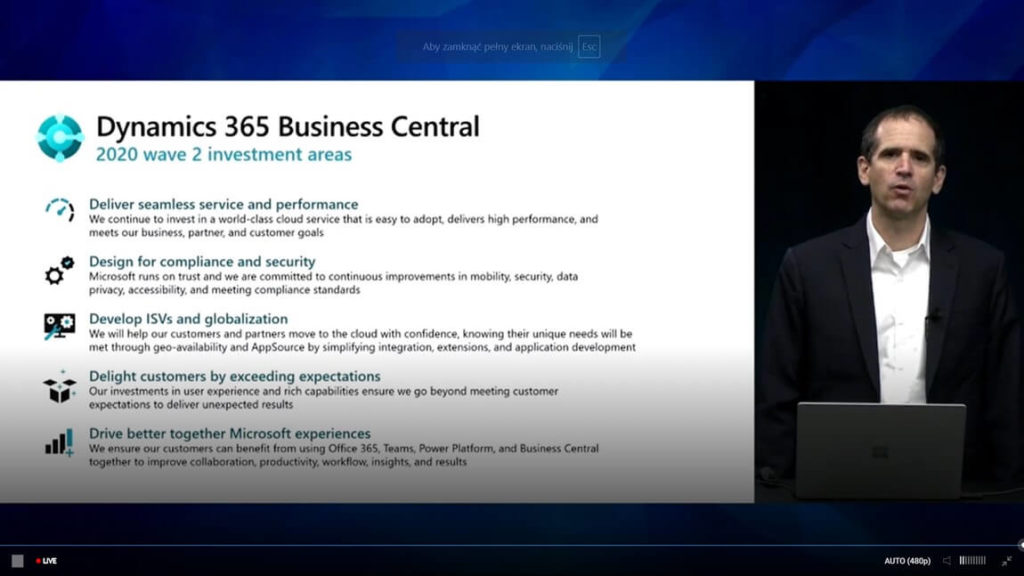 Deliver seamless service and performance
Microsoft continues to invest in a world-class cloud service that is easy to adopt, delivers high performance, and meets business, partners, and customers goals.
Design for compliance and security
Microsoft runs on trust and is committed to continuous improvements in mobility, security, data privacy, accessibility, and meeting compliance standards.
Develop ISVs and globalization
Microsoft will help its customers and partners to move to the cloud with confidence, knowing their unique needs will be met through geo-availability and AppSource simplifying integration, extensions, and application development.
Delight customers by exceeding expectations
Microsoft's investments I user experience and rich capabilities ensure they go beyond meeting customer expectations to deliver unexpected results.
Drive better together Microsoft experiences
Microsoft ensures its customers can benefit from using Office 365, Teams, Power Platform, and Business Central together to improve collaboration, productivity, workflow, insights, and results.
Better availability of Business Central localizations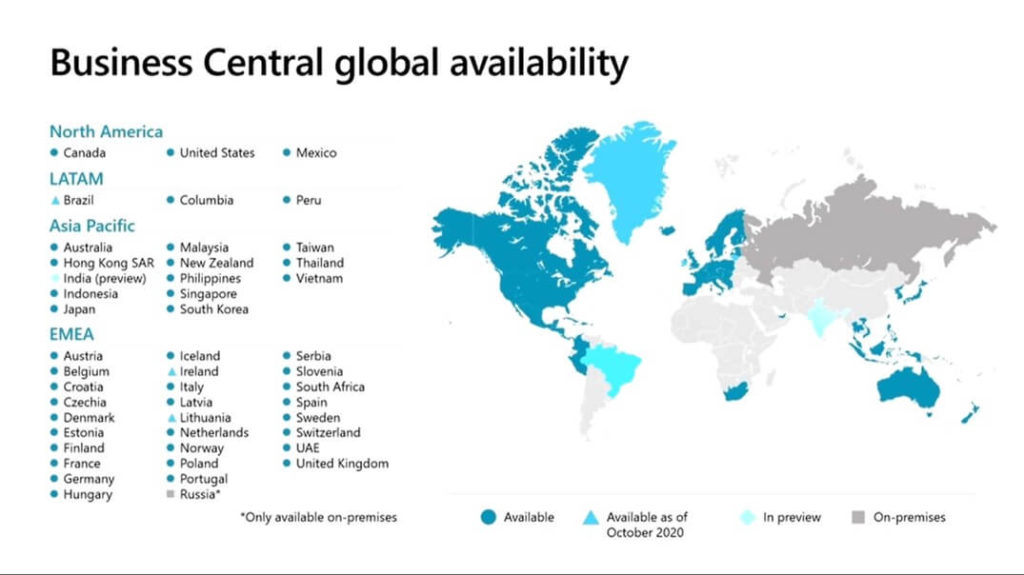 Microsoft is also launching new localizations in Europe. Among others, in Romania, Greece and Turkey.
Companies choose Business Central system based on the cloud
Business Central is used by companies from various industries and sizes. From small companies with a few users to large ones, with even several thousand users. Some of them are new customers, some users have switched from old Microsoft solutions to the latest cloud solution.
New solutions in Microsoft Dynamics – new security functionalities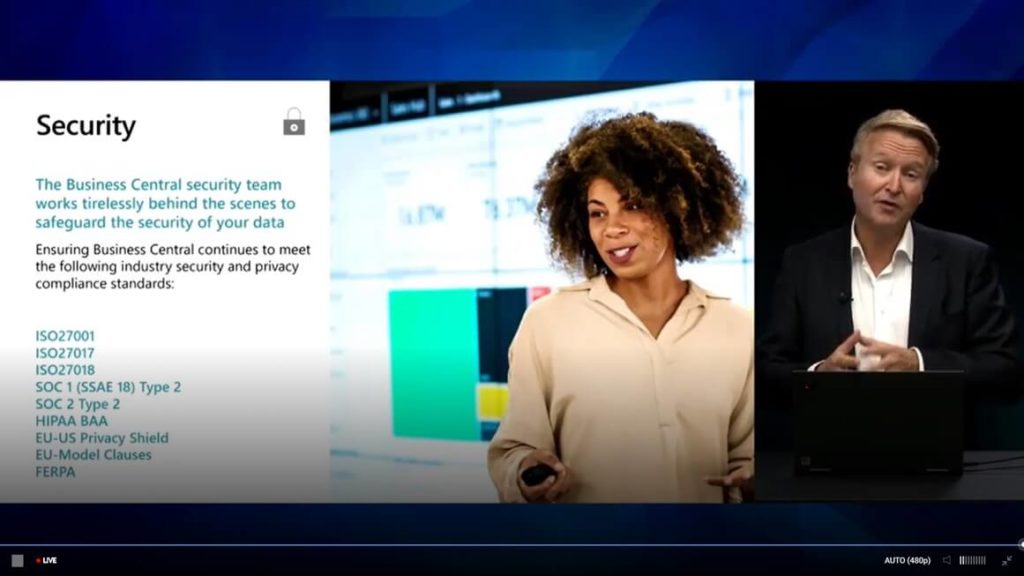 This year Microsoft added new functionalities that support security. The changes help to protect, for example, bank account numbers or customer data such as e-mail. Thanks to additional notifications, it allows you to avoid accidental changes of customer data.
More advanced managing of e-mail accounts
New capability E-mail Accounts helps to manage e-mail accounts. It allows you to give access to e-mail account to several people. In this solution it is easy to set up a mailbox. Including if its individual one shared one. Thanks to this it is easier to maintain contact with customers and run e-mail systems and massages sending. The capability also allows to create mailing scenarios. For every address you can create different scenario.
Better user experience
As part of the new wave of solutions, Microsoft is also simplifying system printouts and reporting.
Microsoft pays great attention to the development of Teams. One of the changes is easier exchange of data from Business Central using the Teams platform. The content of the link from Business Central shows in Teams. Thanks to this, there is no need to open the link and enter the system to check what our interlocutor sent us. This solution makes it much easier to talk about orders or inventory.
Do you want to know better Business Central system?