ERP and CRM – differences and similarities – Sylwia Wójcik
General Manager
More and more often, in the context of managing companies and facilitating work, we can meet the abbreviations ERP and CRM. In many cases IT companies offer both types of systems. So what are the differences and similarities between ERP and CRM? In this short article, we show you the most important differences and similarities between ERP and CRM.
Some theory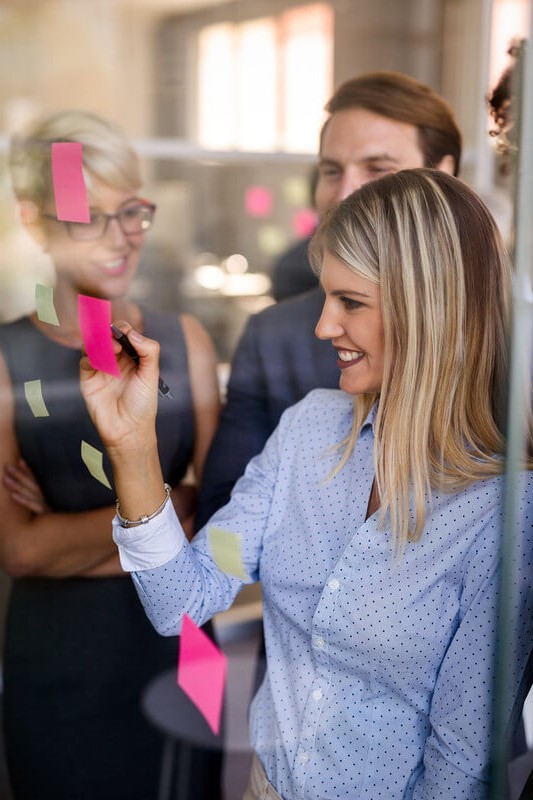 ERP systems (e.g. Dynamics 365 Business Central, RamBase, SAP S/4HANA) are used to manage the company's resources (Enterprise Resource Planning). On the other hand CRM systems (Dynamics 365 Sales, Marketing, Salesforce) are used to manage relationships with customers (Customer Relationship Management). In the traditional approach, these were two separate systems that operated independently of each other. Currently, ERP and CRM cooperate more and more often. The role of modern ERP systems has also changed. And they are increasingly responsible for managing all areas of the company (including sales and customer contact). Such systems have a built-in CRM module.
Currently we can find solutions where CRM system is a part of ERP system. Still there are some companies on the market which will need only ERP solution or extended CRM system.
See also:
What are the differences and similarities between ERP and CRM?
ERP system mainly focuses on management and work organization. It supports financial departments, human resources, as well as logistics and manufacturing departments. CRM system helps to maintain good relationships with customers and to manage marketing and sales activities
ERP and CRM – similarities
Both systems help with managing and performing everyday tasks. They also help to optimize processes. Systems collect and process data, facilitates its analyzing or creating reports. Many of ERP and CRM systems signal the next steps to take for a given employee. They simplify and automate everyday tasks. Properly selected systems increase the productivity of employees, and thus increase the efficiency of the entire company. ERP and CRM systems also minimize the risk of errors in the processes.
ERP and CRM – differences
In a big short you can say, that ERP system helps to manage what is inside the company, and CRM system to manage what's outside. ERP systems were designed with the processing of data related to transactions / material resources in mind. Consequently, they are great at keeping records of goods, materials and funds. It is a bit worse with handling interactions with the world, information flow, workflows, etc. And here it is worth using CRM modules / systems, which in turn were created to manage interactions, relationships and less structured data.
The CRM system has a smaller range of support. It focuses on marketing and sales processes as well as customer relations. It helps to take care of the good image of the company. And to manage the pipeline in the best possible way. The ERP system ensures that internal processes are carried out at the highest possible level. ERP collects data from all departments (e.g. purchasing, manufacturing, logistics, warehouse, finance), integrates data and helps to improve the work and cooperation of given teams. Increases the efficiency of employees. At the same time, it improves the flow of information in the company.
ERP and CRM – cooperation
Therefore, the CRM system is responsible for driving sales and managing customer relationships. While the ERP system is designed to control the quality and timeliness of its implementation. If the systems work together properly, they can significantly improve the work of the entire company and improve its financial results.
It is impossible to clearly define which system is crucial for efficient company management and process optimization. In most organizations, a combination of both solutions and their good integration will bring good results. Many ERP and CRM solutions can be perfectly integrated with each other. Nevertheless, everything will depend on the profile of your company and its key processes.
The above overview is a general comparison of ERP and CRM – differences and similarities. A more detailed list would have to include the given systems, because, as I mentioned at the beginning, every year the systems evolve, taking over additional functions (apart from the standard ERP and CRM functionalities).
If you want to know what solution is best for your company, you can arrange a free consultation.