B2B sales to small and medium enterprises – Sylwia Wójcik
General Manager
Some products are perfect in one size (fits all). It applies not only to cloths, but also to software or sales channels. When looking at the B2B products on our market, it can be seen that the entire B2B market should not be perceived in this way. The way of selling and communicating should be diversified.
B2B sales – don't put everyone in one basket
There are many unique businesses of all sizes that fall under this broad "umbrella" of B2B name. In line with the above, we cannot "tailor all solutions to one size". This is an important factor to keep in mind when planning your on-line marketing.
Meet small and medium-sized enterprises perspective (SME's)
Imagine that you own a company from SME's sector. You visit on-line shop of direct product which you really need. But when you get insight this store you can notice that all information presented in articles, blog, sales report of this product is addressed to big companies and large, international enterprises…
What do you feel?
Probably you are unsatisfied with this information and feel as uninvited guest.
It leads us to simple conclusions – small and medium enterprises don't want to be seen as omitted and irrelevant. They constitute a significant part of the market and are looking for products that are dedicated to them. Take this into account when conducting B2B sales.
Perhaps your product is really a good match to any size of enterprise. If so, try to convince about that also companies from SME sector. If they visit your store, make them feel like important visitors.
Take care of communication
Make sure that your communication and the tools used for it also meet the needs and expectations of enterprises from the SME sector (and not only for large companies or corporations). Diversify B2B sales. If the content and products on your website are directed only to large companies, entrepreneurs belonging to SMEs will be completely discouraged and will not notice that your offer is also directed to them, and all your actions will turn out to be wrong…
… and here comes the good news!
E-commerce store can offer you various possibilities with which you can properly direct messages to your recipient (also from the SME group).
The content of the message is the key to B2B sales
In order to successfully establish cooperation with smaller enterprises, it is worth starting with the appropriate distribution of recipients. It is worth dividing potential customers into smaller groups and creating and directing information about the product and offer according to these groups. Of course, it takes a lot of work, but it is an effort that will pay off. Thanks to the diversification of your marketing activities, you can expand and adapt your strategy wherever potential customers may be. There is no way to create one effective slogan or "banner" that will reach all audiences. However, there is a way out of this situation that leads to gaining a lot of valuable customers – that's the right content. It is not only about the content of the online store, but about the content of all communication, including that aimed at smaller enterprises.
Content – what and where in B2B sales
Share your knowledge
In XXI century, customer already has knowledge about the product when he goes to the shop. Previous on-line checking ang gaining knowledge about the product or brand have become customers' habit. That is why it's really important to share with them online as much information about offer, company, industry as possible. It is a great place to great different content dedicated to SME sector and large companies. Properly cataloged information more easily reaches the right group of recipients.
Customers also attach increasing importance to trust. By offering them not only sales texts, but also interesting and substantive ones, you will build not only trust. You will also take the first step in building a positive relationship with the customer.
Write, but where?
It's worth writing about everything (but not anything!), but in carefully selected channels. Of course, the first choice will be a blog, where you can easily categorize individual entries and target relevant content to the right audience.
Another place that gains popularity every year, especially in B2B relations, is LinkedIn. More and more people are using it to expand their industry knowledge. And here comes THE question – how to differentiate the content posted on this portal. It is worth establishing one, coherent communication strategy. On the main company profile, we can place information about the offer and our company, while industry information aimed at defined groups can be posted by specialists from your company from their private accounts. This has the added benefit of trusting a person more easily than a company or institution.
Remember – knowledge builds trust!
In addition, knowledge becomes the base for online B2B sales. Small and medium companies' wats to minimize their risks. And that is valuable hint for us. Just as the correct adjustment of the specifications of an online store reassures interested customers and reassures them that they are in the right place and the presented products are intended for them. The same content posted on your blog or LinkedIn will build the right audience trust. Properly created communication will help confirm that your company is the right choice for a potential customer.
Reviews and opinions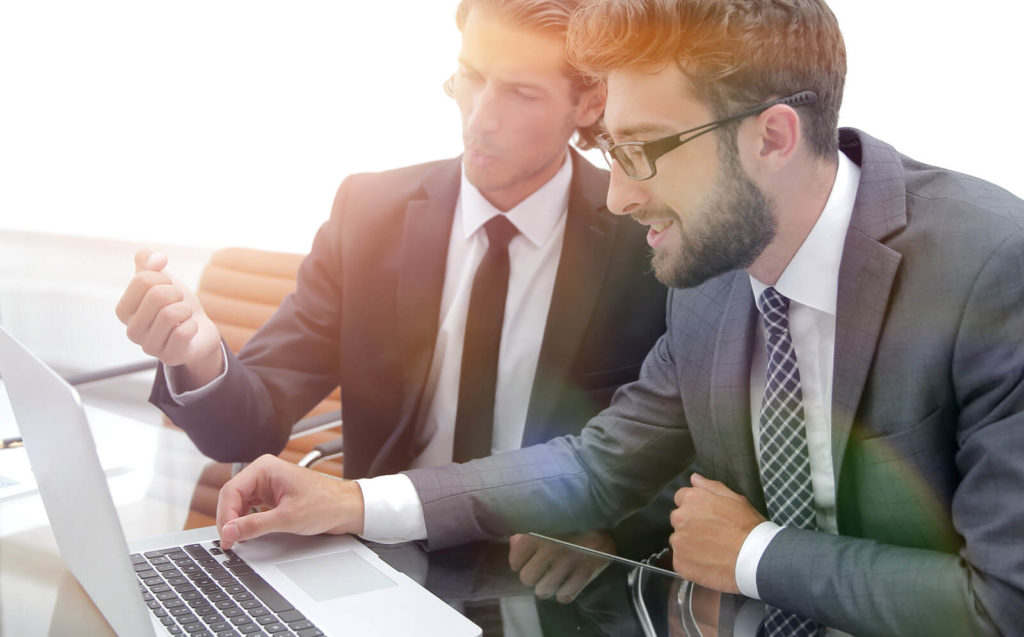 The emerging risks and fears are natural behavior caused by human nature and the fear of making a wrong decision. Your potential customers from the SME sector also feel like this. And the risk they face may be more personal and painful for them than for large organizations. Often, in order to overcome our fears, we reach for the opinions of others. Receiving information about the product from people who use it and have similar needs to us soothes negative emotions. Therefore, show that you have nothing to hide. Let users rate your product and share their impressions. You can even go one step further and request a reference or two steps further by presenting case studies and customer stories. Thanks to this, companies can see that the product they are considering buying works in companies with a similar profile of operation.
Dig a little deeper
Each company has its own ailments and problematic points. It depends on the industry in which it operates. Regardless of what content you choose to deliver to your audience, the most important thing is that they solve and respond to specific problems. For example, if the market has a lot of information about competing products, part of your B2B strategy should indicate the reliability of the products you propose. It is also worth focusing on the areas that distinguish the product from others. Highlighting and further enhancing the positive aspects of our offer will bring many benefits in the near future.
If the recipients are already in your online store, you certainly carried out all activities were correctly.
Taking into account the specific type and nature of many small and medium-sized enterprises, it is important to ensure the right communication. If a given company is already in your online store by searching for a selected product, provide it with access to the necessary and valuable news about this product group. You should also ensure that the information is properly communicated and provided.
B2B sales – pay attention to prices
Small and medium enterprises are really sensitive about the pricing. And they don't have a lot of time. Usually small price difference can make a significant impact on their decision. Remember about it when creating your offer.
When seeking to acquire a customer from this sector, use the above tips. Thanks to them, you will certainly achieve the intended goal, gaining the trust and positive opinion of the customer.
Author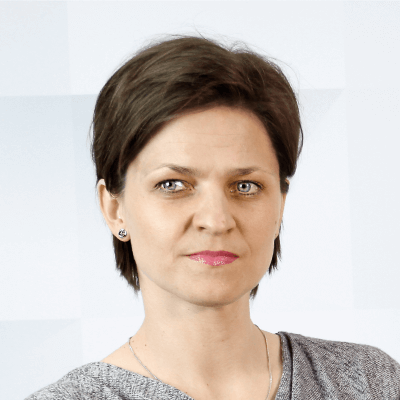 Sylwia Wójcik – General Manager at IT Vision. She manages projects and teams. She advises customers on ERP, WMS and document workflows.