The best system for small businesses – Maria Olszańska
Marketing Specialist
We know the leaders when it comes to the best system for small businesses. Third Stage Consulting, a leader in the global ERP systems consulting market, presented its independent report. Two systems offered by IT Vision were on the podium.
Third Stage Consulting compared nearly 100 of the best systems from 2020. Using quantitative and qualitative methodology to evaluate systems. Additionally, the team took into account its own experience in implementing these systems.
The evaluation criteria
The best system for small businesses was chosen based on evaluation criteria such as:
Customer adaptation rate among small businesses
Ease of implementation, including Average Time and Total Cost of Ownership (TCO)
The breadth and depth of functionality
Flexible solutions
Scalability of solutions
Ease of integration with third-party systems
Supplier product action plan and overall profitability
Ease of organizational change management and training
The strength of an ecosystem of vendors such as system integrators and partners
Return on investment (ROI)
The best system for small businesses – NetSuite Oracle
NetSuite for years it has been appreciated as an ERP solution for small businesses. Additionally, it is the first system to be fully developed in the cloud. Thanks to this, it has a huge advantage, because it is not "transferred" to the cloud and the migration and upgrade mechanisms have been created in this model. In addition, from the very beginning, the solution focuses on supporting small and medium-sized enterprises.
The SME focus, ease of use and dashboards are three of the most frequently cited product strengths in the small and medium-sized market.
The cloud approach to the system makes it a bit less flexible. It is difficult to carry out complex customizations. But if your company operates in a fairly standard business, this solution will be a great support for you. In addition, this approach can be a strong point if you are trying to standardize and scale your growing business.
Discover NetSuite
Second best system for small businesses – Microsoft Dynamics 365 Business Central
Microsoft Dynamics 365 Business Central was ranked second. It is an ERP system for small and medium-sized enterprises. The product is easy to use, flexible and has the familiar Microsoft look. And that can be very attractive to small businesses. It is also a relatively tightly integrated ERP system.
One of the main strengths of Business Central is flexibility. But it can also be a weakness. Many small businesses get confused by the variety of configuration options, which can lead to challenges. Despite this, Business Central fits perfectly into many smaller organizations. IT Vision offers support in the implementation and use of "fast onboarding" methodologies, which sometimes allows the system to be implemented in a few weeks. Dynamics 365 Business Central integrates perfectly with Office 365, PowerBI and other modules from the Dynamics 365 family.
Discover Business Central
Both of these systems are offered by IT Vision. If you are wondering which solution will be better suited to your business, contact us and arrange a free consultation. We will propose a solution that will perfectly match your company.
Author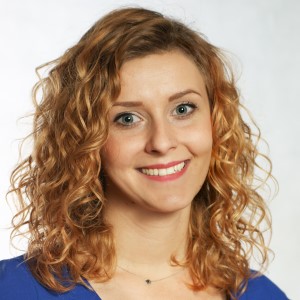 Maria Olszańska – she cares about the image of IT Vision. Maria manages websites, content and social media. She also collects the most interesting information from the ERP world.