The most effective project approach – Guus Krabbenborg
Dynamics and More
The most effective project approach – baby-steps or a big leap?
If you are working on an old and outdated ERP system, you probably want to change it as soon as possible. Similarly, if you do not use the latest version of the system and would like to upgrade it to the latest release. Learn more about the most effective project approach.
If you are wondering whether an upgrade or a system change would be a better choice for you, you may be interested in Tomasz Woch's article, which tells you which path is best to choose.
Such a step is always a good time to modernize and repair business processes in the company. Paweł Prymakowski, in his article on how to prepare for the selection of an ERP system, says how important it is to review the processes before purchasing software.
Read the article:
Changing the system obviously requires users training and encouraging them to make the best use of new functionalities. In addition, the latest ERP solutions offer a number of the new technologies, such as Artificial Intelligence (AI) or Internet of Things (IoT), which are at your fingertips. It's obvious that you want to take advantage of this development opportunity.
What is the most effective project approach to implementation?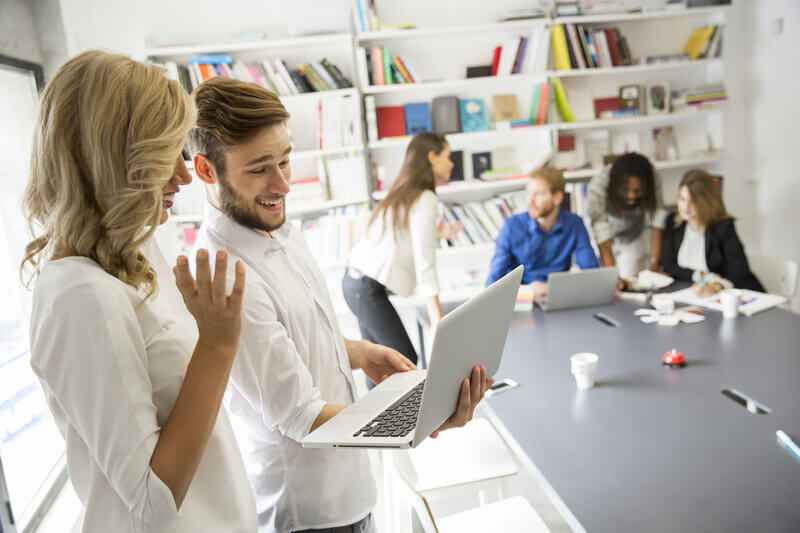 Nowadays, there are many reasons for creating large implementation projects. And frankly, every single argument that needs to be added to the scope of a project can makes sense. There is no doubt about it! However, the experience of the last 40/50 years of ERP system implementations on the market has taught us a lot.
The most important lessons from the history of ERP system implementations:
Customers are often optimistic about their available time, skills, commitment and motivation.
During the implementation (especially the long and complex one) it's hard to stick to the original plan
Implementation projects have the tendency to last longer than expected (especially for larg implementations with customization)
Big leap projects cause disruptions and sometimes temporarily paralyze the work of the entire company.
In today's rapidly changing world, the initial design assumptions can quickly become obsolete.
From the above summary, we can conclude that large and long-term implementations with a wide and flexible scope of the project are ineffective. It is not uncommon for the problems to outweigh the benefits. And possible disruptions to your day-to-day business can reduce customer loyalty. Sometimes the damage from such projects can be even greater.
The methodology of baby-steps is the most effective project approach
Implementing new software, adjusting and modernizing business processes and creating a new company culture is a huge effort for your company. This requires a lot of team and resource commitment. Especially that during the implementation, the company must be working all the time. A good alternative to the big leap approach is to break the project down into several baby-steps. This makes it easier to stay disciplined and stick to the implementation / upgrade plan.
A series of smaller project phases offers numerous advantages. Two of them are certainly shorter "time to value" and the ability to adapt faster to changing circumstances.
Change is the only constant
In today's rapidly changing world, we all need to get used to constant change. Change is now the only constant. If you understand this, you'll know very well that you don't need to implement an ideal ERP solution that you will be using for 5 or 10 years. It's more effective to treat your digital transformation journey as a process rather than a project. And most likely as a process that is never completely finished.
Taking your next ERP project like this is a great step towards this new way of thinking and working.
Author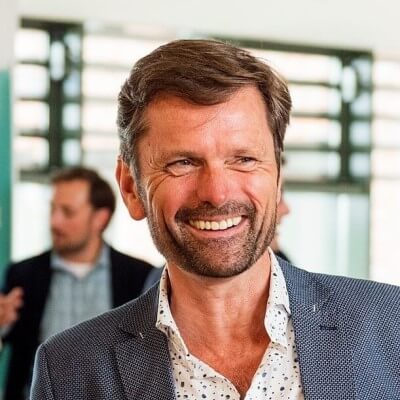 Guus Krabbenborg – co-founder and co-owner of QBS Group, the successful Value Add SMB Distributor for Dynamics partners in the EMEA region. He also started a new company "Dynamics and More". This company supports Microsoft Dynamics customers and partners.
Guus Krabbenborg is a highly-experienced business trainer and consultant with a well-earned reputation in the international Microsoft Dynamics arena. He is a frequent speaker at various Microsoft events. His approach is perceived by both customers and partners as inspiring, creative and provocative – but always entertaining.