Microsoft Endpoint Manager – productivity from any device, anywhere
Brad Anderson (Corporate Vice President of the Commercial Management Experiences) at Microsoft Inspire talked about the importance of Microsoft Endpoint Manager and Microsoft 365, the move to the cloud and the importance of cloud solutions
Anderson began by recalling what the pandemic has taught us as entrepreneurs.
You have to be in the cloud for agility and access.
The importance of conditional access and zero trust.
Keep your remote users just as productive, secure and efficient (or more).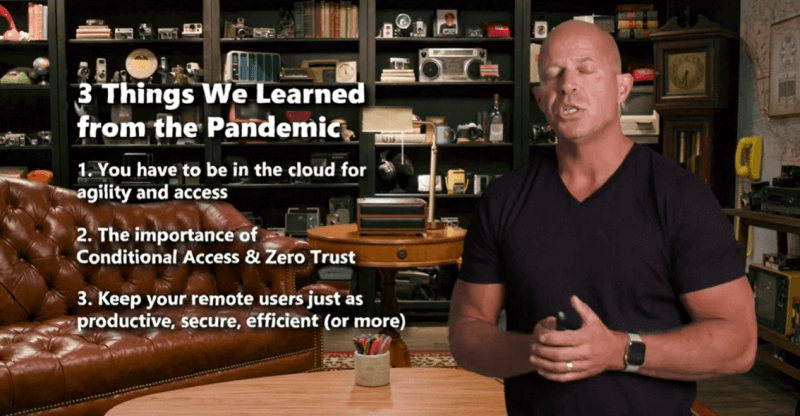 Changed spending priorities
Undoubtedly, the new situation has changed the priorities of spending. COVID-19 will have a major impact on the finances devoted to IT. 33% of companies predict that total IT spending in the coming years will be lower than forecast. By contrast, 41% believe they will stay the same.
Greater importance of safety and mobility
Brad Anderson predicts that due to the current situation, companies will increase and strengthen areas such as cybersecurity, remote work, infrastructure services, mobile end devices and company management mobility. All these areas can be built and extended around Microsoft 365. Productivity, management, identity, but also security can be built around Microsoft's platforms(including Microsoft Endpoint Manager). Importantly, the solutions are appreciated by IT and users. They are also distinguished by high trust among everyone.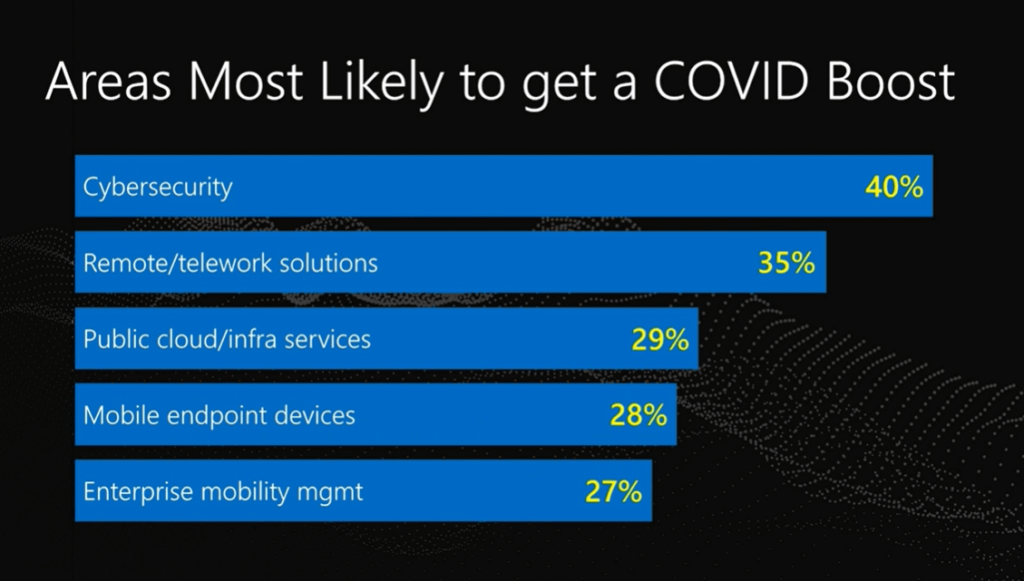 Anderson encourages you to move your work and solutions to the cloud. It is important to modernize solutions also among your customers. Moving to the cloud and becoming more and more digital companies is an opportunity for success in the current situation. The trend of migration to the cloud is already visible. Companies that fail to do so in time will have less chance of doing well in an age where more and more activities are carried out online.
Microsoft 365 and Microsoft Endpoint Manager undoubtedly increases work efficiency and user satisfaction.
In support of this thesis, Anderson cites some data on the use of Microsoft 365:
85% reduction in boot time
Instant resume
2x battery life
85% reduction in crashes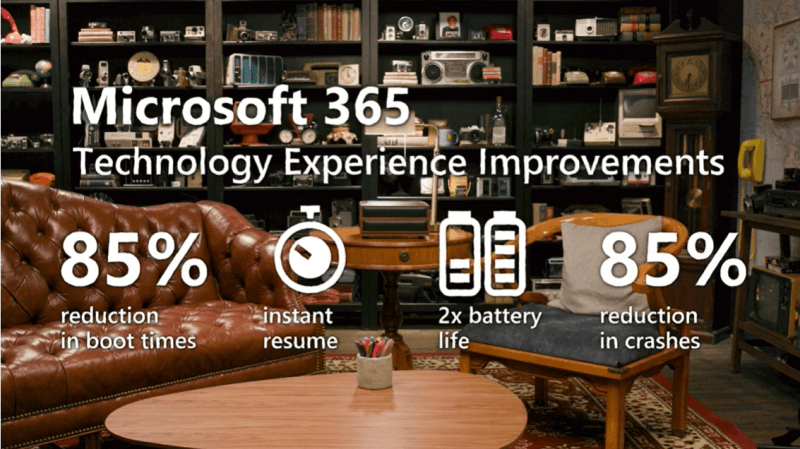 Importantly, the improvements are noticed by users.
Microsoft 365 also affects employes:
38% more likely to feel that their PC experience helps them best serve customers/stakeholders
75-point increase in net promoter score.
121% more likely to feel valued by their company.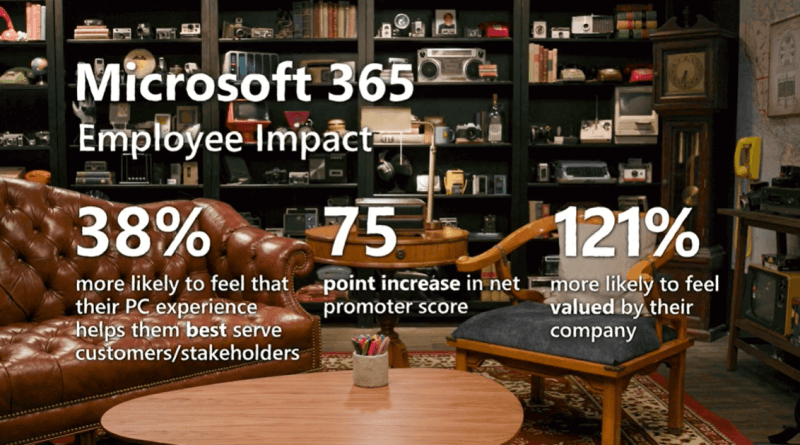 If you are not convinced yet, is it worth implementing Microsoft solutions? Click on the link and find out more: