Microsoft Inspire is 3 days of conferences devoted to Microsoft solutions. This year's conference was unlike any other. First, it was entirely organized online. Of course, virtual meetings will never replace impressions from real meetings. However, thanks to the new formula, this year's conference attracted more participants than any previous edition.
For years, Microsoft has been developing solutions supporting remote work and migration of systems and applications to the cloud. In a difficult year, in which we all work remotely, much more than ever before, the speakers naturally focused on remote work and work mobility.
Nick Parker, CVP in Microsoft, has summarized the most important numbers.
The year 2020 is among others:
4,1 billion Teams meeting minutes per day.
75 million of daily active Teams users
1 billion Windows monthly active devices
134 million of enterprise mobility installed seats
30% server products and cloud services revenue growth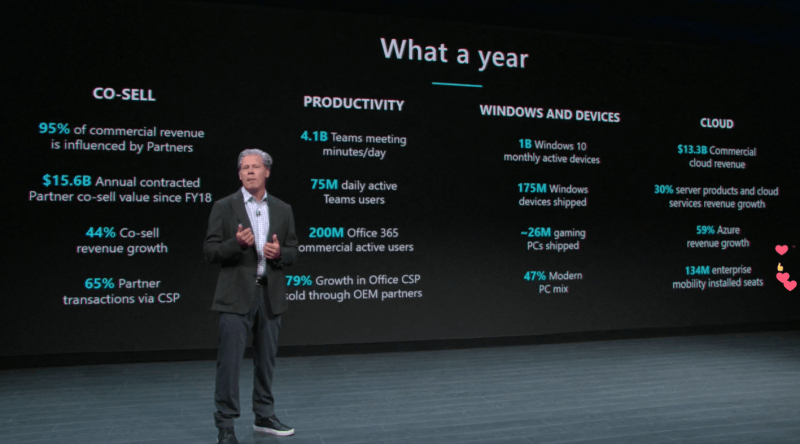 All of this data shows that we are becoming more and more mobile. We are investing more to be able to work remotely – from any place, at any time.
Microsoft Teams
It is also worth to emphasize the great importance of Teams in remote work. Without this tool, it is difficult to imagine on-line meetings and mobile work. Microsoft Teams offers many opportunities for work, meetings, document sharing or presentations.
Some companies may need additional Teams solutions. During Inspire, Microsoft announced that it will meet such needs. Microsoft announced the release of a new solution, which is Microsoft Dataflex. The platform allows anyone to easily create and implement applications and intelligent chatbots. Everything in Teams using Microsoft Power Apps and Microsoft Power Virtual Agent.
Learn more about Microsoft Dataflex: CLIK HERE
Cloud solutions
Microsoft Inspire also puts a lot of weight on cloud solutions. Microsoft's systems and applications are based on three main clouds – Azure, Microsoft 365 and Dynamics 365. All to offer intelligent solutions.
The speakers did not forget about Dynamics 365, Microsoft 365, IoT, Power Platform and Power Apps solutions.
Microsoft cares about its customers in these difficult times. It offers them solutions that help them meet the challenges of 2020 and develop their companies despite changes.
"The new normal is now our normal." Microsoft is doing everything possible to make it digital, cloud-based and customer-oriented and his customer-oriented.
More about news from Microsoft Inspire soon on www.itvision.pl/en and LinkedIn