Microsoft has announced new Microsoft Dynamics functionalities that will be available in 2021. During the first release this year, Microsoft is implementing functionalities that will enable companies to transform. As part of the update, many new features will be released in Dynamics 365 applications. Including: Marketing, Sales, Customer Service, Finance, Supply Chain Management, Human Resources, Commerce, and many more.
The next release of the functionalities by Microsoft confirms again that the producer is trying to make its system adjusted to the expectations of customers and to the changing reality.
New Microsoft Dynamics Business Central functionalities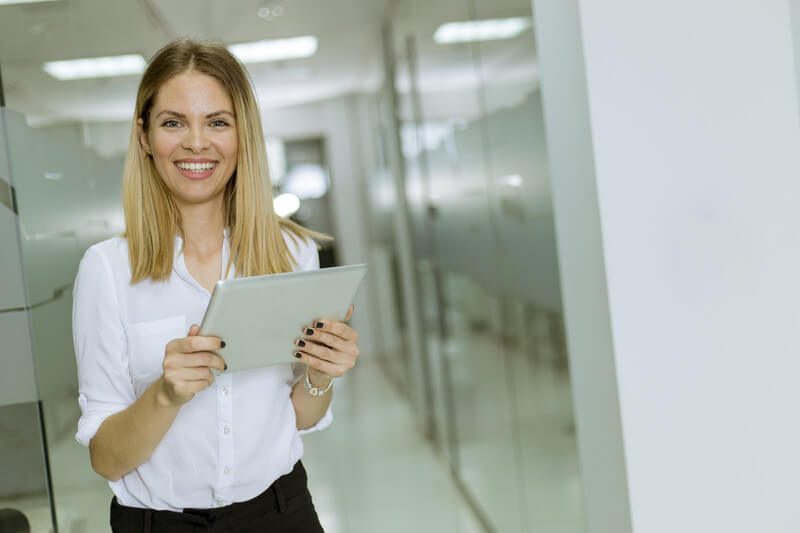 New funtionalities in Business Central are largely focused on making the user's work easier. In addition, Microsoft improves the performance, usability and functions of the prints. Among others, it also supports user productivity through changes made to the General Ledger. Microsoft also improves the cooperation between Business Central and Microsoft Teams and improves additions to Excel and Outlook.
Editing Dimensions in Posted Entries in GL
Microsoft will provide a tool that allows you to correct dimensions for general ledger entries. As a result, the financial report provides an accurate insight into the data. No need to note down temporary input errors. For one or more entries in the general ledger, you can change dimension values, add dimensions, or delete them.
Universal Print Support – Print from any device
Universal Print is a Microsoft 365 service that modernizes, and streamlines print management and provides simple and uncomplicated printing. It allows, in the cloud version, to easily print documents from a tablet or smartphone. You can send documents and reports to any printer defined in the Universal Print management page.
View contact details from Microsoft Teams
Now in Business Central you can manage contacts and their sharing even more efficiently. The solution, among others, facilitates the work of sales and operational departments. Through seamless connections with vendors, customers and others in Microsoft Teams. With quick access to business contacts from Microsoft Teams, users don't have to switch applications for simple searches and can view details entirely in Microsoft Teams.
Information about inventory from Dynamics 356 Sales
Dynamics 365 Sales supports you in your customer relations. However, sales orders are processed in the Business Central system. This is where the stock availability is recorded. From the point of view of sales, this is extremely important information. It is the inventory level, among others, that suggests if the order can be fulfilled.
Thanks to Business Central synchronization, you get a preview of inventory availability in Dynamics 365 Sales. Importantly, every stock change is also visible. When users enter sales order lines in Dynamics 365 Sales, the available quantity on the sales order will contain information on available inventory from Business Central.
Local versions available – Greece, Romania, Turkey, India
Microsoft is constantly increasing the range of its solutions by offering new local versions of the system. In 2021, he announced the availability of new national versions for Greece, Romania, Turkey and India.
Improvements in the user interface
In Business Central, the user interface is also being improved all the time. This makes it even more accessible and legible for the user.
Summary – New Microsoft Dynamics functionalities
Above, we have listed only the most interesting and important new functionalities of Microsoft Dynamics Business Central. The current release is, however, many more changes not only in the Business Central system itself, but in all Microsoft solutions.
The next release of improvements in Microsoft Dynamics solutions, including Business Central, shows how important for Microsoft is user comfort and system development. This is good news for people using Microsoft solutions or those who are just planning to implement this system. This proves that the system is and will be developed in the future and will not require changing to another solution.