Cloud migration is getting more and more popular. Almost everywhere you can hear about pros of cloud solutions. Paweł Prymakowski, CEO of IT Vision was a speaker at the meeting 1ClickToExpand: 10 creative ways to overcome the obstacles of system upgrade to Dynamics 365 Business Central. Paweł and other panelists were looking for the best way to overcome the limitations of upgrades.
As main obstacles of migration to the cloud speakers listed users' attitude, competences, technical limitations (data size, warehouse) and business issues (mainly financial issues).
Two ways of cloud migration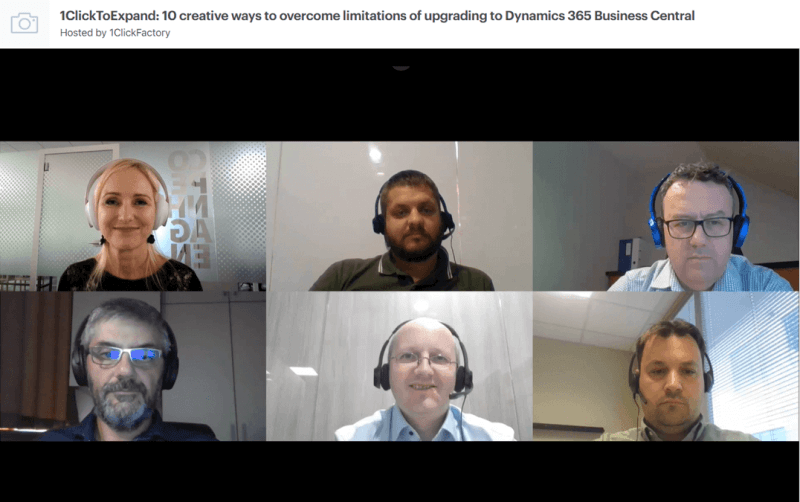 Paweł emphasized that as an implementation partner, we offer our customers two ways of implementation. The standard SaaS (software as a service) cloud implementation is an excellent choice for smaller customers. It's a cheaper solution that offers standard Business Central functions. The second solution that we propose to our customers is hybrid implementation (on Azure). This type of deployment is an appropriate path for larger customers. The hybrid approach allows to run individual functions, transfer large amounts of data or effectively integrate Business Central with other (external) customer systems.
Database
For large companies using Dynamics NAV or Business Central solutions, the database limit can be a big obstacle in moving to the cloud in the SaaS model (software as a service). The solution is to use the PowerPlatform technology to store some data (e.g. scans) outside the ERP system itself
The participants of the meeting also noted the problem with localization, the need to learn new solutions, competency shortages or the reluctance of users to migrate to the cloud.
How to improve cloud migration
However, the panellists did not stop at listing the limitations. They proposed their own ideas that can improve migration to the cloud.
A clear set of procedures on how the partner can maintain control of the BC SaaS installation.
Clear list of differences / benefits, moving to the cloud.
Finding 5% of partners as pioneers and supporting them on their way.
Migration of customers at every noticed opportunity (even if they are small projects or it's just a clean start) to Dynamics 365 SaaS now to gain additional visibility from the market and Microsoft.
Review the solutions and consider whether the company can run smoothly with the standard features of Business Central.
Using a different technology to store information outside the Dynamics 365 Business Central warehouse
Microsoft should introduce a different data storage configuration according to the standard functionality
CEE market partners should be proactive and suggest / vote for the functionality they need in Microsoft
Training is needed in building the competencies of solution architects
We believe that the move to the cloud is the future. Therefore, we encourage all companies that want to be pioneers and be the first to use cloud solutions that bring competitive advantages to full migration. However, we do not leave other customers without a solution. We are happy to offer them a hybrid migration to the Azure cloud.