In a traditional approach, many installed solutions meet IT needs. They often operate independently, and support given areas by performing specific functions. The company has various solutions, including ERP and CRM systems. This approach to systems works well only in a situation where the employee uses only one of the subsystems in his work. However, the reality is usually different. One person uses several solutions. This approach causes problems not only for employees. It also has a negative impact on contact with the client.
In recent years, many companies have decided to install ERP and CRM systems. Some larger companies have even installed multiple ERP and CRM systems – by department, country or industry. Some systems were taken over as a result of mergers or acquisitions.
ERP and CRM systems should communicate with each other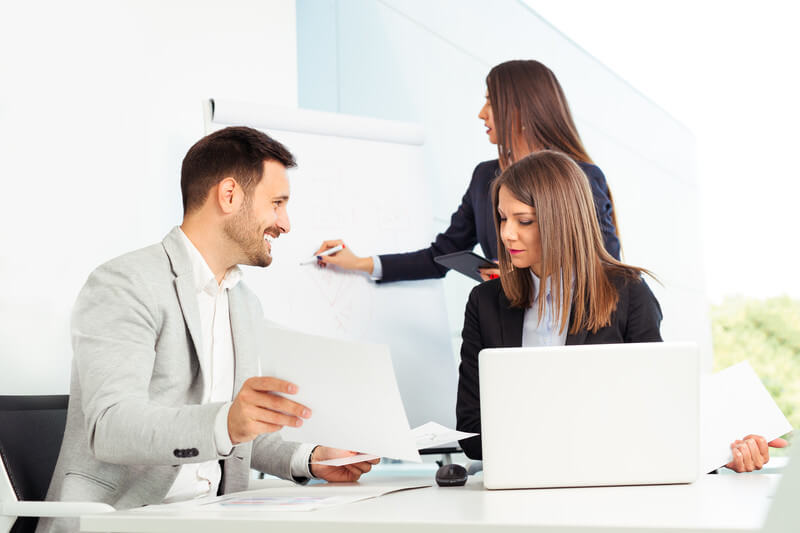 ERP systems support back-end processes. On the other hand, CRM solutions are dedicated to front-end processes focusing on building relationships with customers. Often, the compatibility between these processes and systems is insufficient and negatively affects the quality of work. Not only your employees (who have to work with different solutions, interfaces, logics). The lack of cooperation between the systems also affects relations with customers, current and the future ones. Your two systems are like two hands and one has no idea what the other is doing! Your customers will notice it!
The described situation doesn't only apply to ERP and CRM systems. It is important to integrate not only these two solutions. But also, all office tools, point-of-sale systems, document management and an online store. These are just a few examples of solutions that should be integrated with each other.
What might concern you is that customers are becoming more and more cautious about data processing these days. However, we can assure you that they don't pay attention to whether you are processing data in a CRM or ERP system. They care about the security of this data. And that you provide them with the highest quality product or service, with excellent support and "hassle-free experience".
The platform approach supports the company's success – ERP and CRM systems
If you want to achieve success in digital transformation, and you want your business to become a customer-oriented enterprise, you should move away from distributed systems. The platform approach to management systems will be much better. This approach is possible with the installation of Microsoft solutions. All systems, tools and extensions communicate perfectly with each other. Thanks to this, you will not only improve the quality of customer service. You will also improve the daily work of employees. It will take your business to a new, higher level.