We are delighted to establish cooperation with a new custmer – Recomedic. We implement RamBase system for our new customer. Recomedic is a manufacturing and distribution company. It deals with the production of parts and entire assemblies used in various industrial processes, including rehabilitation and medicine. Parts manufactured by Recomedic are also used in other demanding fields. The company manufactures its products with care, making components with the accuracy of the smallest measures and weights.
Recomedic – modern company with the highest standards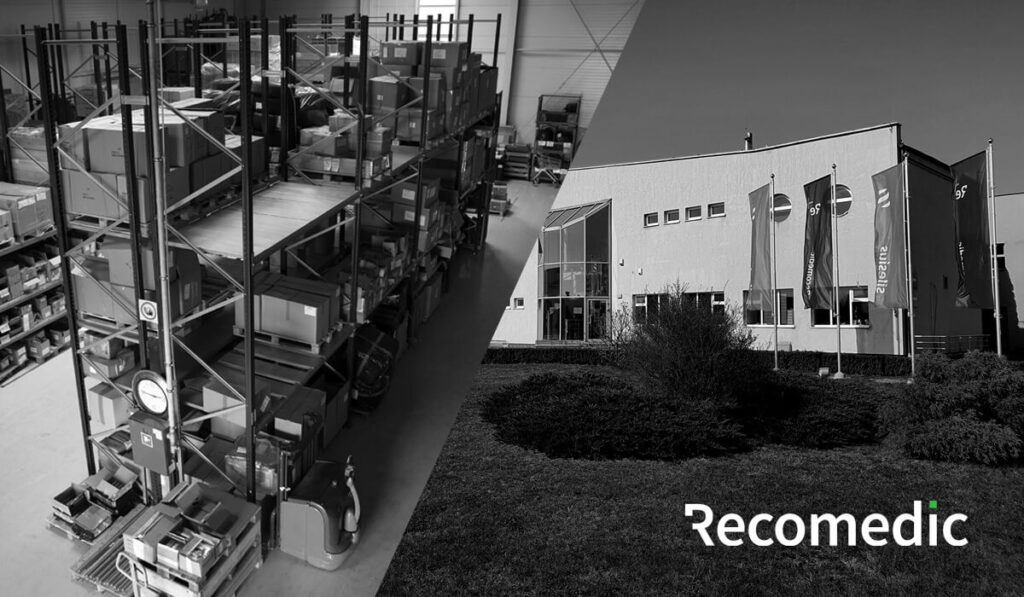 Recomedic is a modern company operating in many countries. It takes care of the extremely high quality of its goods, ensuring the best manufacturing standards. In addition, the company cares about its development, wanting to constantly improve its processes and products.
It was the desire to be a modern company and streamline processes that made the company decide to implement a new management system. We believe that RamBase system that is ideally suited to manufacturing companies will help our customer – Recomedic achieve these goals.
"Our existing system was intended for commercial companies, and from year to year we implement more and more advanced projects that require production planning, management of extensive BOM lists and inventory. We chose Hatteland's innovative, cloud-based ERP RamBase system in the hope that it will facilitate us to efficiently manage our enterprise resources. The available RamBase system solutions are huge, and we are sure that our dynamic development will not be hampered by insufficient capabilities of the ERP system"
– Damian Mącznik, President of Recomedic.
New customer Recomedic, IT Vision i RamBase – perfect combination
Thanks to the cooperation of Recomedic with IT Vision, and to the choice of the RamBase system, our customer will receive the implemented system this quarter. RamBase will support most of the processes that the company handles. With the Recomedic system, it will receive support for manufacturing, sales, purchases, storage, and financial management.
"Recently, the ability to efficiently adapt to the market situation determines whether the company will develop and take advantage of emerging opportunities. Recomedic is a modern organization and people who impress with their care for customers and the highest quality of products. I am very pleased that The RamBase solution we provide will become a tool supporting the further development of Recomedic."  
– Paweł Prymakowski, CEO, IT Vision
At IT Vision, we believe that the success of our customers is our success! Therefore, for over 20 years we have been implementing the highest quality solutions supporting the daily work of companies. We specialize in installing and adapting ERP systems and B2B platforms. Innovation, efficiency and high quality are the values that accompany us in cooperation with our customers.
RamBase system
The RamBase system is a solution that is ideal for improving the daily work of production companies and hi-tech industry. Because it was created as a solution for a production company, it perfectly meets the needs related to this industry. Additionally, its undoubted advantage is the quick implementation time. You can start working with the system after 8 weeks!
"We are proud that Recomedic has become another RamBase Cloud ERP customer in Poland. We believe that thanks to our solution, Recomedic's production will become even more effective, which will bring tangible financial results for the company".
– Jakub Polkowski, RamBase Partner Channel Executive Poland RamBase Cloud ERP
We are glad that another company will use the RamBase system. We believe that the combination of the functionality of the system and the knowledge of IT Vision specialists will make Recomedic an even more innovative and competitive company!