The world is getting more and more digital. In addition, the pandemic generates the questions of moving systems to the cloud and concerns about data security in the cloud. It is obvious that companies want to fill the highest standards of data security.
Cloud-based solutions are gaining their supporters every year. And the number of cloud installations is growing. However, many people still wonder if the data in the cloud is safe.
Are cloud solutions safer than on-premise?
During the expert panel organized by 1ClickFactory, all speakers agreed that cloud solutions are safer than local system installations (on-premise). Below we present a few arguments proving data security in the cloud.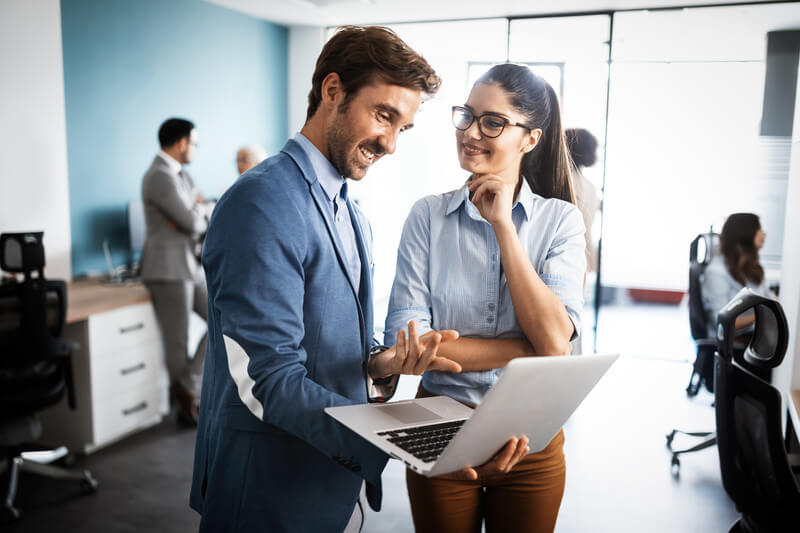 Why cloud is safer than on-premise?
It is hard for companies to build by them owns built database with the same (or highest) safety level as they are offered in cloud solutions from large vendors.
For independent data security it is necessary to have a well-developed security strategy. In Poland, only 37% of companies have such a strategy.
For SMP sector cloud solution is better and safer, because it does not require assets and resources to create security strategy.
Customers don't need to take any additional steps to ensure security. All functions are built into the system.
Data security in the cloud– what you have to remember
Some people are concerned that third parties will have access to company data. It is about both the system supplier, and other companies using the system. However, this is an unnecessary concern. Even Coca-Cola uses cloud solutions offered by Microsoft.
It's worth to emphasized that security accidents will always happen. Regardless of having a security strategy. It is all about how we will react to those attacks. Can we track them and have adequate security? Our system and security should lead to a fall of the attacks.
Very often we gain trust in a solution if we see that others are using it. And when it works for them. 1ClickFactory, which is an IT Vision partner, has over 1,300 customers who use the cloud version. This is great proof that cloud solutions are desirable and secure.
If you still have doubts about the quality of security and real data security, arrange a free consultation with an IT Vision specialist.