Supply chain – build good relations – Piotr Podgórni
Head of Implementation
Create the right supply chain so that the customer comes back to you for even more!
Strong and lasting relationships with your suppliers and customers can contribute to the proper regulation of your supply chain. Building good relationships with partners trough production or distribution companies is essential for success. It is important to ensure that the relationship with your supplier is durable, solid. And is based on an improved flow of information. Also remember that choosing the right supplier affects the entire company's strategy.
The quality and price of the products we offer largely depend on our suppliers. When analyzing a potential supplier, one should pay attention to many aspects related to the relationship that we can create with the chosen one.
An important element is also ensuring proper communication between our company and the companies we work with. Both suppliers and recipients. Appropriate information transfer will allow us to minimize costs and ensure even greater precision of processes taking place in the company. Equipping your company with appropriate software will positively affect the development of your company. IT solutions used in enterprises enable even better supervision and control of the work of many areas of the company. Importantly, many of these tools also improve communication with deliveries and other partners.
In order to strengthen relationships with suppliers, which result in the creation of positive relationships with the customer, we must have adequate access to the data necessary for the proper management of the supply chain. Properly established relationships affect even better relations with our customers which. If properly managed it can lead to the phenomenon of synergy. It is worth noting that the right software will also support the work of individual departments of the company.
Learn about several paths at the end of which beneficial results await you and your company!
Decisions you make should be based on proven information.
Try to ensure the proper flow of information regarding the location of products. The use of systems that help point to the exact location of a product makes it much easier to find the right good or material. Time and labor savings in this area improve the functioning of the company.
Determining if a product's location is correct is even easier using analytical tools. For example, when during the delivery of certain products, we make sure that each of them has an individual identification (e.g. a barcode), we can precisely determine the quantity and location of storage (automatic identification). Automatic identification gives you much more confidence that the right goods that are being replaced in the supply chain are being registered at any given moment. The data affects the ability to quickly locate a selected batch of goods and minimize errors in warehouse operations.
Take control of changes.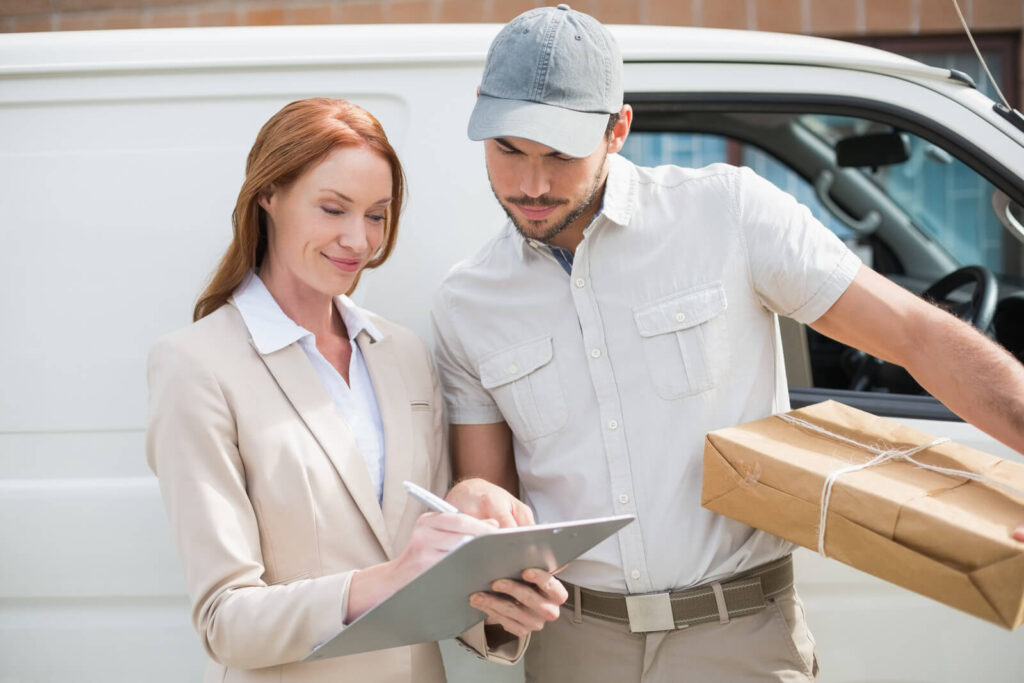 One of the things that is certain and occurs in almost every work environment are constant changes. Starting with regular customer inquiries to changing expectations. Changes may occur at any time.
To cope with changes, it is worth being agile and flexible.
Remember to meet all customer expectations, even the unknown. Fluctuations and transformations caused by customer needs can be properly detected and minimized thanks to appropriate ERP systems. The application of transformation in the supply chain is associated with a quick response to changes introduced by our supplier. An example is a change in the number of products on one pallet. Due to this situation, transport processes will have to be adapted to the relevant requirements.
Avoid distractions.
Try to quickly and efficiently identify potential threats that may appear in your company. Make sure you have an appropriate system that allows you to easily detect weaknesses in the supply chain. Thanks to that you will enable to detect many defects that may have a negative impact on the supply chain. This is important, especially if you are using the just-in-time (JIT) method. In this case, the delay in delivery will negatively affect any dates you plan.
In the efficient company and supply chain management it is very important. It helps to exchange information about expected demand, orders, production schedules, etc. Exchange of information reduces uncertainty and leads to a reduction in safety reserves. Developing a JIT strategy leads to suppliers becoming part of teams that provide expert assistance in the development phase of new product models.
In this place is one more time worth to emphasize how important it is to built good relationships with your suppliers. In JIT model our compliance with the planned production dates strongly depends on these relationships.
Work on the basis of available and transparent data, additionally take into account the deviation from the average value
Try to track the current costs that occur during the implementation of current processes. Thanks to this, you will get a clear view of the profitability of your activities. It is a simple solution to which you can take advantage of your increasing process visibility, allowing you to much better control your production and inventory. If you don't have access to information about the occurring delays, you cannot properly take care of the production process. Failure to monitor disruptions may lead to a delay in delivering the final product to recipients, which will increase costs and deteriorate the company's image.
You may be interested in:
Find out what your customers' expectations are before it's too late.
Analyze previous years using the history of cooperation with given supplier. Access to collective historical information is possible thanks to appropriate IT solutions for business. With this information, you will analyze future trends, new options related to sales channels, and you will also secure future customer experiences.
In a situation where the customer decides to change one of the product's functions or part of it to adapt to the prevailing purchasing trends, you must ensure the availability of the right materials at the right time.
You learned about the right parts – learn how to use them!
Based on above information we can easily draw further conclusions regarding the proper management of the supply chain. For efficient management of supply areas it is necessary to have the accurate system in the company. The implementation of the software will make it much easier to make many right decisions. So, it is worth considering the right solution for your business.
Improving the cooperation of individual departments of the company or improving contact with partners are just some of the benefits of using modern IT solutions. The implementation of appropriate tools will make the company operate more efficiently and effectively. The systems will help in shortening the production time, reducing inventory or breaking up deviations in the process. These are just some of the advantages of ERP solutions.
Thanks to the implementation of the ERP system, your company will have law and order. Relevant information necessary for financial management, procurement and distribution will be properly shared. You also get a comprehensive overview of your business operations. The benefits that will be achieved thanks to the implementation of appropriate systems for the company include a significant increase in new customers – even by 15%! And you will increase the number of appearing orders or reducing administrative costs – even by 50%!
Author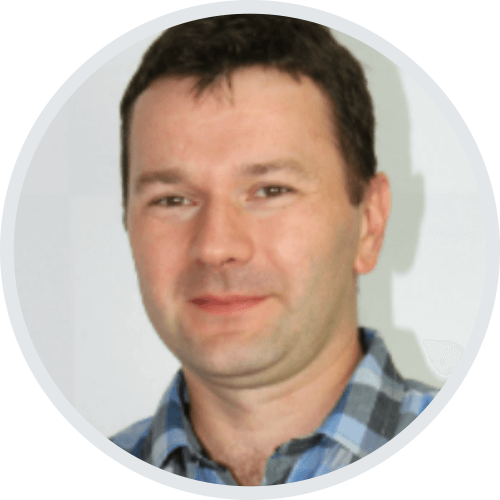 Piotr Podgórni – Head of Implementation in IT Vision. Solution architect, PM, consultant & trainer. A lot of international projects. Experienced in ERP, DMS, WMS, integration. Knowledge of business areas: accountancy, logistics, warehouse management, manufacturing, controlling, professional services.
Specialization: Microsoft Dynamics NAV/BC, Rambase, Oracle NetSuite.