Working on the best care of our customers is not only about implementing the best solutions and helping to improve processes. To ensure the best quality of services, we constantly expand our knowledge and acquire new skills. In addition, we always like to be up to date with the latest information on systems and solutions.
Recently, we have broadened our horizons by participating in the My Build conference organized by Microsoft. The conference is a preview of new tools and solutions that will enable developers to better solve problems and efficiently create applications.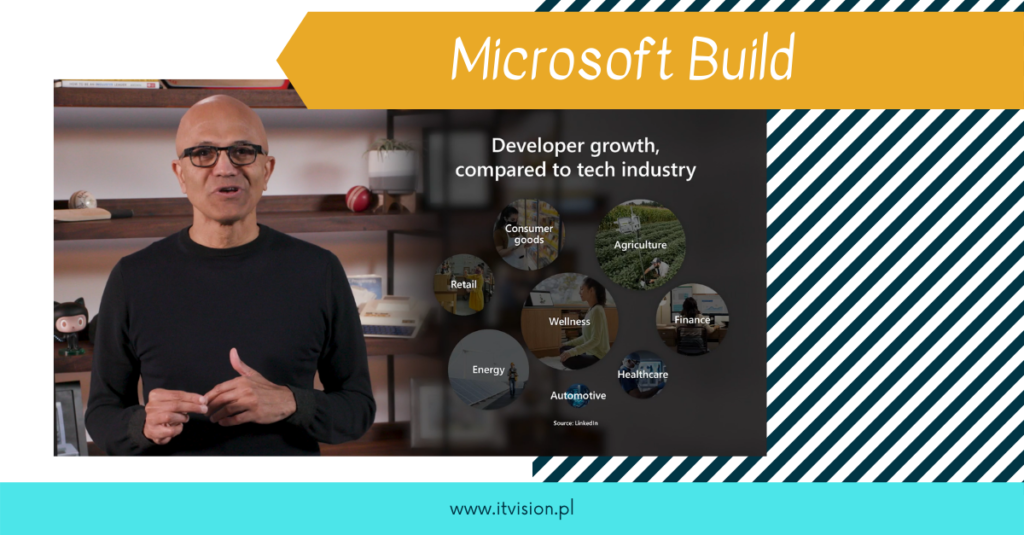 Microsoft supports developers
Although today our main associations with Microsoft are directed towards Office 365, Teams, the Xbox console or, less frequently, Dynamics 365 management solutions, Microsoft is a company created by developers. Therefore, a lot of its attention and work is devoted to building flexible solutions for developers. Solutions which facilitate the creation of applications that best meet the needs of the market and customers. The company provides the best quality tools and services that reduce the time from an idea to launching the application. As applications are becoming more and more important in supporting our reality, not only the professional one, Microsoft is trying to make it possible for everyone to create such solutions. Even if you have no development background. The My Build conference is an event devoted mainly to the work of developers and Microsoft applications.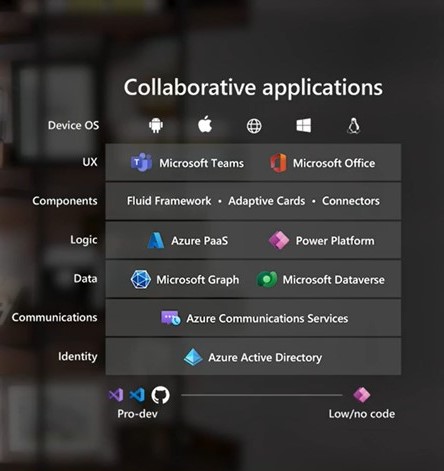 The main tools that are recognizable around the world are primarily the Visual Studio family, GitHub and .NET. Building the application is supported by the Microsoft cloud along with Azure, Microsoft 365, Dynamics 365 and Power Platform. As data security is crucial in a world that is becoming more and more digital, Microsoft makes sure that the solutions created in its cloud, services and tools are protected by the highest security protocols.
Developers support – areas of change
Main changes announced during the conference regarded 6 main areas:
Azure
Developers community
Identity and security in the cloud
Microsoft 365 (Graph i Teams)
Power Platform
Windows
There was also an annual competition for young, talented developers. The cup was won by the Kenyan TEAM REWEBA, which programmed an IoT-based baby monitoring solution. The solution remotely analyzes infant parameters during postpartum screening and serves as an early warning intervention system.
Soon at www.dynamicserp.pl/ we will show in detail the most important announcements from My Build 2021.