Is RamBase the best system for manufacturing companies? We ask Odd Magne Vea, RamBase's CSO, and Paweł Prymakowski, CEO of IT Vision, how RamBase supports manufacturing companies. We answer the question of why it supports production better than other solutions. And explain how it is possible that the system can be implemented in just 8 weeks. Odd Magne and Paweł also answer whether the system is ready to support companies on the Polish market.
Maria Olszańska: Good morning. Today with me is Odd Magne Vea, CSO of RamBase Company and Paweł Prymakowski, CEO of IT Vision.
A brief history of RamBase
I would like to start this interview with quick introduction. RamBase system is an ERP born in Norway. It was originally created for Hatteland company. But when its creators saw the success of the system, they decided to share it with another entrepreneurs. So RamBase entered other markets, but when RamBase entered Polish market they joined forces with IT Vision. And it's how IT Vision became the first implementation partner in Poland.
We have started this year's first RamBase implementation in Poland. I think it a great opportunity to talk a about the system. And to let people know the system a little bit better.
Odd Magne, we can find in many places and resources information that RamBase is a perfect fit for manufacturing companies. Is it true? And if yes, why? What makes it special?
Odd Magne Vea: Hi, yes, as you said Maria. One of the special things about RamBase is it was originally made to support our own manufacturing company. And this also means that we have experienced the needs of the industry, first time ourselves. Unlike many other systems RamBase is built with a detail focused on manufacturing and the supply chain, where the finance system then is the result of all of these activities done in the manufacturing and the warehouse.
RamBase – a system for manufacturing companies
RamBase is not made for all types of different companies. We focus all our efforts on manufacturing and distribution companies. And the result is that we have deep and extensive functionality for our target industries.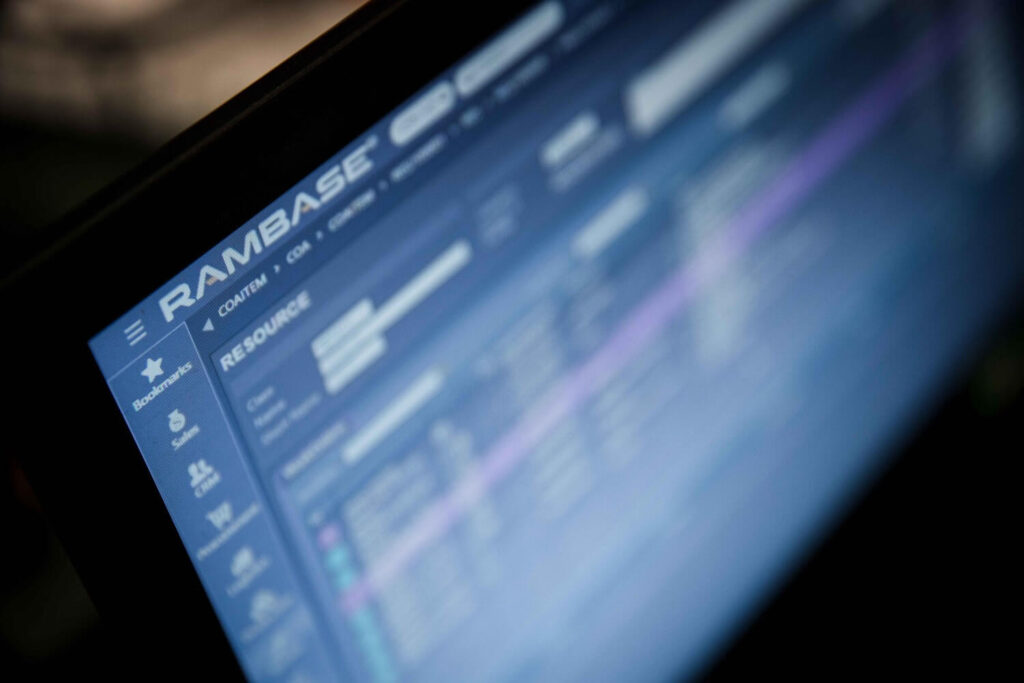 My last point here is that RamBase is continuously updated automatically. That means that our customers don't have to worry about technical installations, and updates, and all off these things. It also means that our customers automatically receive new and updated functionality. And that their system is never out of support.
Maria Olszańska: You mentioned several times that the specific functionalities of RamBase are the systems' big advantage. And what are the functionalities that facilitates manufacturing? Are in RamBase some functions that other systems do not have (but should)? What are the advantages in production over other solutions?
Odd Magne Vea: A very important distinction with RamBase is that it is a fully ERP system with the specific functionality in the whole work process from the shop floor to the financial. Within the same system. And this gives our customers a great control of the whole business in one system. It means that finance can drill down into the transactions on the shop floor and have control over the full work process.
Complex needs of manufacturing companies
When it comes to functionality, we have focused on companies with complex needs in what we called regulated businesses. This means that our customers often have demanding customers themselves or regulatory report need. And very concrete examples are extensive support of traceability, serial numbering and documentation. That fits very well with many manufacturing companies and electronical manufacturing companies for instance. There is also very good integrated quality and deviation system built in to all the processes. The result of this is that our customers can realize lots of standard functionality within the same solution. And not have to use a lot of time and money to develop and modify other functionality.
Maria Olszańska: So, it is really good that we're focusing just on manufacturing companies because we can give them what they really need. Because you as RamBase and Hatteland understand those needs.
RamBase vendors boast about the quick implementation of the system. Paweł, is it really possible to start running this system in just 8 weeks?
Paweł Prymakowski: RamBase and its projects methodology helps us to reduce significantly the time needed for the system implementation. Of course, the cloud model is also helpful. You don't need to focus; you don't even need to touch any technical problems. But what is important that most manufacturing functions that in typical ERP system requires some customization or add-ons. In RamBase are available just out-of-the-box so the time and cost are reduced.
Functionalities for production available "out of the box"
Also, I can add to what Odd Magne said about unique features for manufacturing. It is the fact that if you take a look onto sales order or production order you can see all the connected documents, you can see all the workflow, your status in the workflow, where are you, from one point.
So, on one screen, you need to have a big screen, but on the one screen you can see everything whatever is need for your everyday work. And what is the most impressive, what I have seen in the companies that uses RamBase in everyday work, is that on the production floor the guys have two boards in the work center. The one is with the tools like screwdrivers, drillers, or keys. And on the other is the big screen with RamBase. So, they are just all they need for everyday work. So that is really impressive that RamBase is available and helpful on each and every center on the production floor. Not only in the office.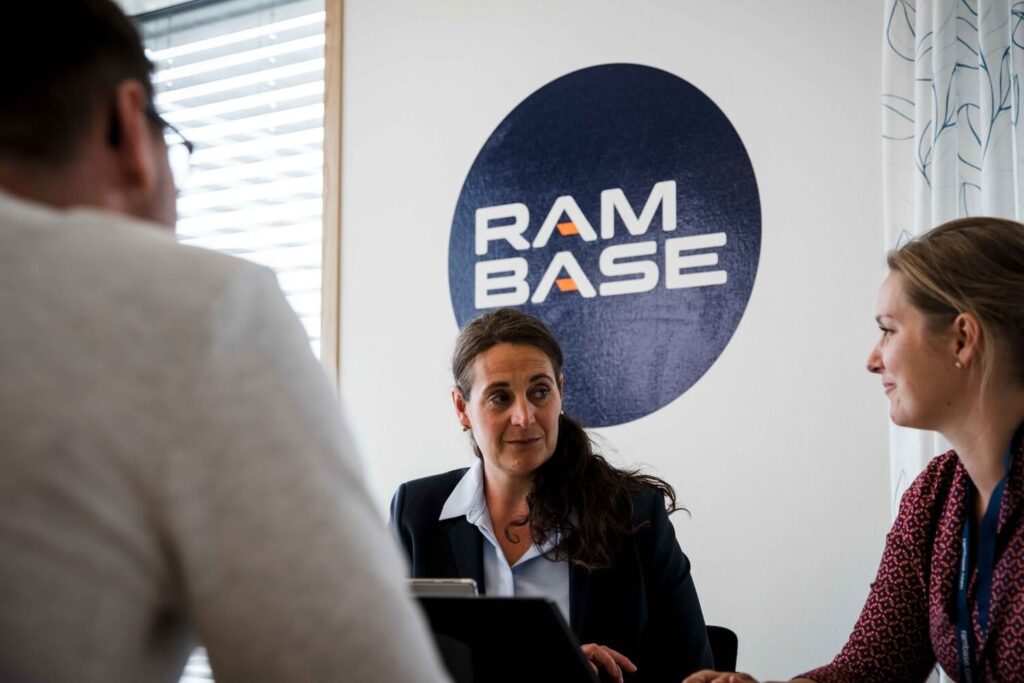 Maria Olszańska: That's really good. It supports not only the paperwork and the planning but also the real manufacturing and producing goods and items. But RamBase is accelerating on Polish market. As I mentioned before it was born in Norway. So, is the system prepared for Polish law, tax, and accounting requirements?
Paweł Prymakowski: I can say that together with system vendor we invested a lot of time to prepare the localization package that is not just minimal basic feature. But it covers also good practices and some optional functions that make the accounting work more efficient.
A system for manufacturing companies adapted to Polish requirements
We made use of our long experience in implementing the global systems in Poland. So, we could see what the shortages are sometimes comparing to the local solutions and we managed to create really good localization. We used our knowledge and experience in consulting the production and development of localization packages.
This is the common work of the Polish and Norwegian teams. And really good piece of collaboration, good piece of work in my opinion. So, I'm sure the localization is really top-quality model even if its continuous work that still requires a lot of time or effort to be compliant and up to date to the changes that are implementing by our regulator and also are upcoming in the near future.
Odd Magne Vea: If I can add to that. We had customers in Poland for quite many years now. And we stared to develop this localization together with those customers. The big change here came when we also got IT Vision with us. To have this local experience implementing finance for a lot of Polish companies from before. And we could kind of take system further. Not being just the foreign system with some Polish functionality. But actually, performing like local Polish system. And together with IT Vision that has been, a lot of work has been put into it, and probably will be to put in the future as well to keep it updated. But that means that our goal is to kind of, to perform like a local Polish system on all of this issues.
Maria Olszańska: That's great! So, we have for Polish customers Norwegian system, which is really prepared for Polish requirements. Which can be implemented in just 8 weeks and is the perfect fit for manufacturing because the manufacturing company was the first one for which RamBase was created. I hope that it will encourage manufacturing companies to get a little bit more interested in RamBase system to support their everyday work. Odd Magne, Paweł, I'm really glad that we had a chance to talk a little bit about the system. And thank you for your time and the interview.